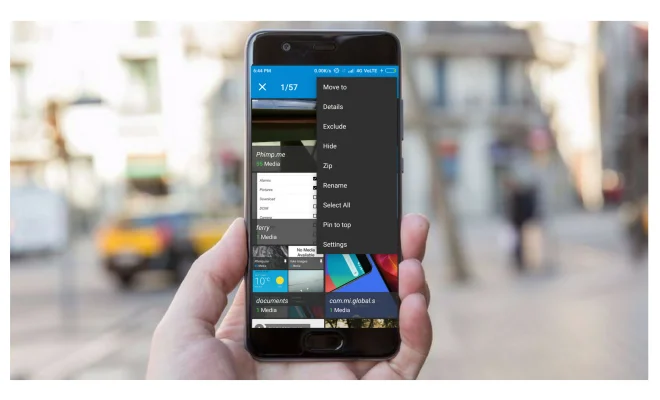 A NOMEDIA file is a type of file format that is widely used in Android devices. Usually, this file is created by users themselves, although it can also be generated by the system or by other third-party applications.
A NOMEDIA file is essentially a blank file, which means it contains no data – not pictures, videos, music, or any other kind of media. Instead, it serves as an indicator for the Android operating system not to include any files in the directory where it is located, in any media scans that are performed.
Media scans are important because they are the way that the Android operating system tracks all the media files in a device. This includes the pictures, videos, and music files that have been stored in the memory of the device, as well as other files that have been downloaded or saved from other sources.
The media scanner is the program that the Android operating system uses to search for media files, and it does this by looking for file extensions that are associated with image, video, or audio files. When a directory or folder contains a NOMEDIA file, the media scanner skips over that particular folder and does not include any files that are stored within it.
There are several reasons why a user might want to create a NOMEDIA file. One of the most common reasons is to exclude certain media directories from showing up in their media gallery or video player. This can be useful if a user has certain personal files that they don't want to be visible or appear in their search results.
Another reason why a user might create this file is to clear up disk space. When a device's internal storage or external storage media is running low on space, media scanning can cause a lot of unnecessary overhead. By adding NOMEDIA files to certain folders, a user can prevent the device from indexing those files, freeing up space and speeding up the scanning process.
Overall, the NOMEDIA file is an essential tool for Android users who want to control and manage the media on their devices. It provides a way to exclude unwanted files from media scans, prevents certain files from being indexed, and cleans up disk space, all while keeping the user's files safe and secure.