Top 15 Free Horror Games on Steam That Will Give You Chills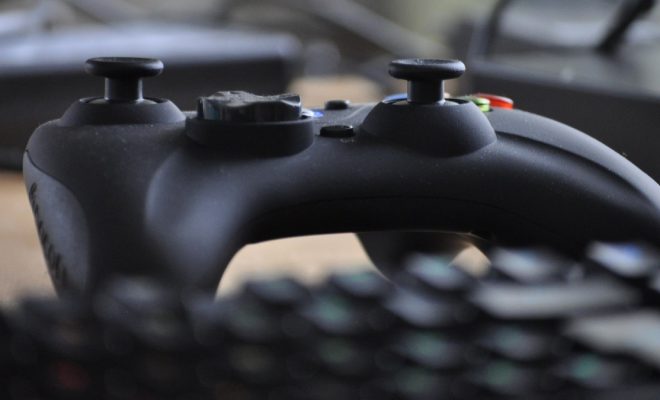 Are you ready to experience some spine-chilling horror games? Look no further than Steam, as the platform houses some of the best free horror games out there. From eerie atmospheres to jump scares, these games will keep you on edge and deliver a heart-stopping experience. Here are the top 15 free horror games on Steam that will give you chills.
1. Emily Wants to Play: In this game, you play as a pizza delivery man who's been trapped into a house owned by a sinister doll named Emily. You have until 6 AM to survive the various dolls that come alive and "play" with you.
2. Dark Deception: This game offers fast-paced, intense gameplay as you navigate through a maze of terrifying creatures. The game offers a unique horror experience that's akin to an action game.
3. Layers of Fear: Based on a psychological horror theme, Layers of Fear takes you on a journey through the mind of painter exploring his dark and disturbing memories. The game creates a haunting atmosphere and is filled with jump scares that are sure to give you goosebumps.
4. Spooky's Jump Scare Mansion: This game has a cute exterior, but don't let that fool you. It's a survival horror game that's sure to make your heart race as you run from strange creatures throughout the mansion.
5. Lurking: With chilling sound effects and a creepy setting, Lurking takes you on a journey where you explore a seemingly abandoned town while avoiding a lurking enemy.
6. Deceit: This game is set in a secluded facility. The horror factor comes in when the multiplayer game pits you against other players who might turn against you at any time. Trust no one – that's the key.
7. Dead Frontier 2: This game is a survival horror game set in a post-apocalyptic world infested with zombies. Kill or be killed in this fast-paced game.
8. Cry of Fear: This game makes the list with the perfect combination of jump scares, gore, and psychological horror. This survival horror game is a must-play for zombie game enthusiasts.
9. Don't Knock Twice: This game is based on a horror movie of the same name. In it, you play as a mother searching for her missing daughter in an old mansion on the outskirts of town. The mansion holds dark secrets that will give you the chills.
10. Eldritch: Similar to Lovecraftian horror and its themes, Eldritch is a first-person survival game that explores random dungeons filled with danger and strange creatures. Could you survive these unfathomable threats?
11. The Cursed Forest: This game is all about exploration and dark themes, as you embark on a journey to uncover the secrets of a cursed forest.
12. The Dark Occult: In the Dark Occult, you play as a girl trying to solve the mystery surrounding a house. The game relies heavily on jump scares, leading to a thrilling experience.
13. Welcome to the Game: This game is based on the Dark Web and is sure to make your skin crawl with its themes of hacking, stalking, and terror that exists on the internet.
14. Spookys jumpscares Mansion HD remodeling: An improved version of the classic game, Spooky's Jump Scare Mansion, the HD remodeling adds new features, haunting visuals, and deepened lore. The game is bound to give you the chills.
15. FAITH: In this game, you play as a paranormal investigator who goes to investigate an old burned-down church. The game uses retro-themed graphics and sound effects that are perfect for its horror atmosphere.
In conclusion, these horror games on Steam are sure to give you chills and an unforgettable experience. Whether you're into zombie horror, jump scares, or psychological horror, these games are a must-play. Who knows, they might just keep you up all night!