How to Use Your Android Phone as a Google TV Remote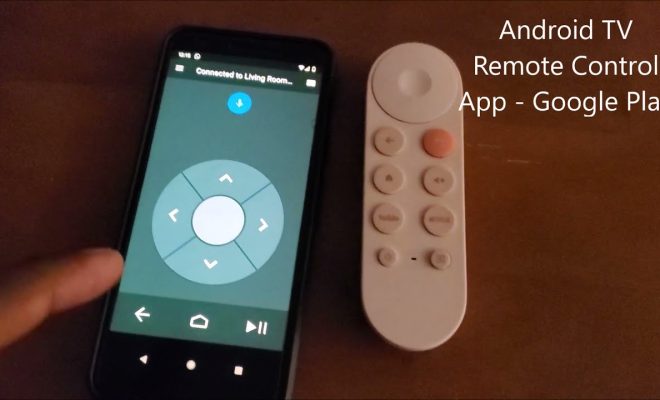 If you've lost or misplaced your Google TV remote, don't worry because you can now use your Android smartphone as a replacement. This is made possible through the Google TV app, which allows you to control your TV with your phone.
Here's how to use your Android phone as a Google TV remote:
Step 1: Download the Google TV App
The first step is to download the Google TV app from the Google Play Store. Once the app is installed on your phone, launch it and sign in to your Google account.
Step 2: Connect to Your Google TV
Next, you need to connect your Android phone to your Google TV. To do this, make sure that your phone is connected to the same Wi-Fi network as your TV. Once both devices are on the same network, launch the Google TV app on your phone and select the "+" icon on the top-left corner of the screen. Select "Set up a device" and follow the on-screen instructions to connect your phone to your TV.
Step 3: Control Your Google TV with Your Phone
Once your phone is connected to your Google TV, you can now use it as a remote. The Google TV app has a remote control screen that features a D-pad, play/pause, and volume controls, among other buttons.
To use your phone as a remote, open the Google TV app, and navigate to the "Remote" tab. From there, you can use your phone to control your TV, just like you would with a physical remote.
Step 4: Personalize Your Remote
The Google TV app also allows you to customize your remote, which means you can choose which buttons you want to see on the screen. You can reorder or remove buttons that you don't use frequently, and even create shortcuts to your favorite apps or channels.
To customize your remote, navigate to the "Settings" tab in the Google TV app, and select "Remote & Accessories." From there, select "Customize Remote" to start rearranging and adding buttons.
In conclusion, using your Android phone as a Google TV remote is a convenient and practical solution for when your physical remote goes missing. With the Google TV app, you can control your TV with just a few taps on your phone, and even personalize your remote to fit your needs.