Aligning Your Online Learning with Bloom's Taxonomy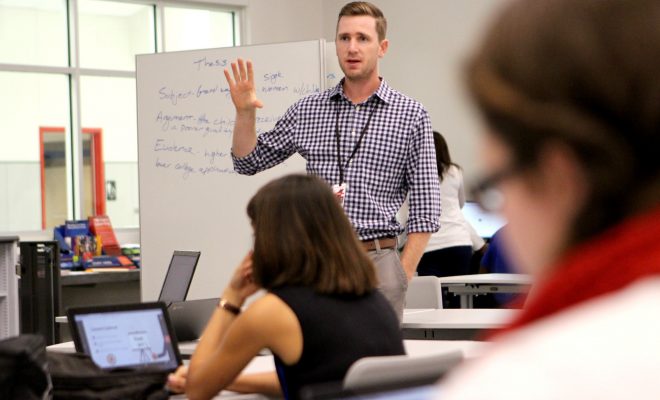 Bloom's Taxonomy has been in existence since 1956 and has been used for conventional classroom training. However, it was revised in 2001 to meet the modern approach to learning. In modern times, instructional designers are using Bloom's Taxonomy to develop online courses
One of the responsibilities of Bloom's Taxonomy in online learning is used to structure learning content. I'm sure you know a lot about Bloom's Taxonomy, and in this article, we'll be focusing on how Bloom's Taxonomy can be applied to achieve effective online training.
Bloom's Taxonomy, when applied to online learning, can help teachers to understand the different levels of cognitive demands. It helps teachers match their assessment with the different levels of learning objectives to ascertain the learner's behavior. Here are ways in which you can apply Bloom's Taxonomy to your online course.
1. Knowledge
The first stage of applying Bloom's Taxonomy is to give knowledge to your learners through your class. It doesn't require a lot of effort, but you need to follow the right steps to deliver the right information. You can make use of textual content, videos, animation, images, and much more to deliver learning to your learners. To be sure that learners understand the training, you can ask questions to test whether they have absorbed the content.
2. Comprehension
This stage is where you test the learner's knowledge to find out whether they are on their way to mastering the content. You can assess their level of comprehension in several ways. Each LMS comes with different testing tools. So, it's up to the teacher to ask the right questions to test the learner's comprehension of the training.
You can utilize SMART goals in this stage to assess whether they have the right knowledge about your class.
3. Application
This stage requires effort from the teacher to help learners put the knowledge into action. Provide them with simulations, tests, scenarios, and role-playing games to help them interact well with the class. Instructors can simulate real-life problems and ask learners to apply the already acquired knowledge and skills to solve them. You can provide a role-playing game with different stages that require learners to apply their knowledge to finish the game.
4. Analysis
In this stage, learners develop a knowledge of the subject matter. You can make use of questions and the testing functionality on your LMS. Also, you can use social platforms and discussion forums to help learners develop a strong comprehension of the class. If you have social media features on your LMS, learners can interact and share knowledge; they can request clarification about the subject matter to deepen their knowledge.
5. Evaluation
While most online learning training ends at the analysis stage, it's advisable to further evaluate the training to deliver better training. Assess whether learners have gained sufficient subject matter knowledge and are ready to serve as mentors for the newest members using discussion forums.
6. Creation
The final stage of Bloom's Taxonomy in online learning is creation, and only a few get to this stage as it can be complicated to apply to online learning. In this final stage, learners may be asked to develop a group business plan; to advance to this stage, they complete every stage prior to this one. After reaching this stage, learners can generate ideas that have the potential to shape the business in which they are involved.
Concluding thoughts
In this article, we have walked you through how you can align your online learning content with Bloom's Taxonomy. Do you have any additional tips, techniques, or strategies that you would like to share with our readers? If so, leave them in the comment section below.