Your IT Department Isn't Doomed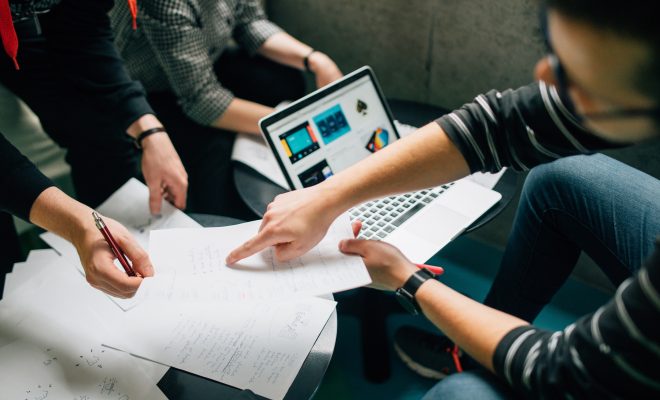 Every IT department is different, but they all have one thing in common. They're often of the target of complaints, and they take the brunt of technology jokes.
It may be easy to criticize your IT department when they don't pull through for you, but that's the last thing you should do. While wit and sarcasm are entertaining, they won't endear you to the department you need most in times of technical crisis.
The fact is that your IT department is working on the future. They are taking advantage of new trends and opportunities that allow them to create value for all school stakeholders. They're also trying to onboard users of varying skill levels. Think of their work as continuously moving up a ladder toward a singular goal. As they access each new rung, they must move the entire organization as well. Some will be quicker and some slower, but every employee has to move forward.
Here's how you can help.
Avoid blaming tech problems on the IT department
Your school's technology experts are used to a variety of common complaints. Forgotten passwords, immediate challenges, and fear of change are things they deal with every day. The truth, however, is that your technology department wants to do so much more for you. They can't help you with new technology until you master the technology you have.
Take responsibility for remembering your own passwords. Troubleshoot problems before writing a help desk ticket. You don't have to read the manual, but at least read the directions or watch a YouTube video for clarification. Seek to solve the problem on your own first.
Focus on leadership
Your IT department looks out for your security. They protect you from hackers, phishing schemes, and ransomware attacks while making sure you have access to a robust network. The connectivity you need for personal instruction and engage students is accessible because of your tech department's diligence.
Don't destroy their work by inviting trouble. No Nigerian prince needs your immediate help. Fishy-looking email addresses are likely full of phishing. Avoid downloading free apps that you tech department has not fully vetted. Let your IT department take the lead in what's safe and what's not.
The future of your tech department
What else is your IT department working on? They're probably looking for ways to incorporate AI technology to make your tech experience more personal. By incorporating machine learning in school technology, the IT department can offer you dynamic ways to provide personalized learning for students. Chatbots and virtual assistants help teachers customize instruction, but only because the IT department has led the way and made it possible.
You can help them by taking the time to learn the technology they provide. Ask thoughtful questions. Practice the skills you're learning. Be part of the team, not someone who complains about the people you have to depend on to get your job done.
You may discover that your IT department is full of smart people who want to make your work easier, more productive, and even a little fun. Best of all, you'll all move up those ladder rungs together.