The 10 Best Podcasts for Families on the Road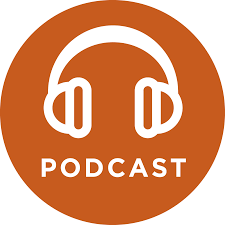 If you've ever gone on a road trip with your family, you know that it can become a challenge to stave off boredom after a few hours on the road. The kids become grouchy and bored, and you and your spouse may suffer from having to try to entertain said kids while also staying awake.
An easy way to prevent boredom and fights in the backseat when your kids get tired of the same old music and you don't want them to keep their nose in their screens is with podcasts. Here are the best family-friendly podcasts that'll help your family stay happy on the road.
If you are familiar with the Stuff You Should Know podcast, this is a similarly entertaining podcast that is suitable for the whole family. Coming from NPR, and their excellent track record with quality podcasts, Wow in the World takes kids on journeys of investigation of science, inventions, and technology.
2. Dream Big
7-year-old Eva Karpman takes on a whole range of celebrities and experts in a wide array of fields as she and her mother interview them each week. The mother-daughter element is an added bonus to help your kids see other successful parent-child relationships that work well.
3. StoryNory
It can often be hard to hold kids' attention with interviews and explanations, so if your kids are more into storytelling and fun fiction, this is the podcast for you. Modern stories, fairytales, and fables from around the world will delight both you and your kids on the road.
4. The Radio Adventures of Dr. Floyd
This podcast is considered the longest-running professionally produced podcast, so you can count on Dr. Floyd to be a reliable listen while on the road. The brilliant scientist takes listeners on wild adventures through the realms of science and history and is sure to appease an audience of all ages.
5. The Unexplainable Disappearance of Mars Patel
For older kids in the tween range, this Peabody Award-winning mystery is a dramatic action series featuring a large cast of real-life middle-schoolers. At just over five hours, this series is the perfect length for that trip to grandma's house.
6. Ear Snacks
The whimsical name of this podcast is a hint as to what you can expect from the show – hilarious and original songs will delight the ears as they tie into theme-based storytelling. At 15-20-minute episodes that you don't have to listen to in order, these are perfect for popping in on your way to drop the kids off at school.
Budding writers will fall in love with this podcast. All of the stories told are written by very talented elementary school students, which are then set to music and performed by professional actors. By listening to this podcast, you'll be supporting young artists as well as encouraging potential new ones!
8. But Why: A Podcast for Curious Kids
Why is the sky blue? Where do the stars go during the day? How do birds fly? Kids are full of questions that maybe we adults don't know how to answer. This podcast helps to answer some of the most asked questions from curious kids.
9. Spare the Rock, Spoil the Child
Fans of rock & roll music will find this podcast to be the perfect combination of great music and fun radio show banter. The bonus is that it's all child-appropriate and there's a new playlist out each week.
10. TED Talks: Kids and Family
TED talks have become a staple for both education and entertainment. With this family-version of the podcast, you can learn about a myriad of topics that you'll never get bored of.
Final Thoughts
A family road trip doesn't have to be a bore. Keep your kids entertained with the above podcasts, and they might just learn a little something, too!