Why Can't I Forward Messages on WhatsApp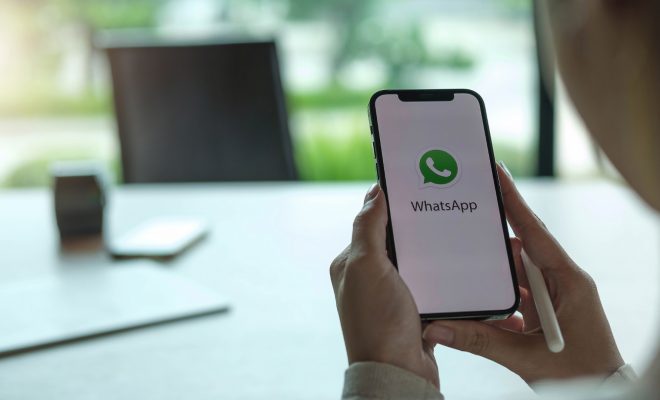 As one of the most popular messaging apps used by millions of people worldwide, WhatsApp has become an integral part of our daily communication. It allows us to share messages, photos, videos, and other multimedia content with friends, family, and colleagues without any hassle. However, there may be times when you find yourself unable to forward messages on WhatsApp. In this article, we'll explore the reasons why you can't forward messages on WhatsApp and what you can do to overcome the issue.
WhatsApp has introduced various measures to protect users from the spread of fake news, spam messages, and malicious content. One such measure is the restriction on forwarding messages. Initially, WhatsApp allowed users to forward messages to up to five groups or individuals at a time. However, in 2019, it introduced a new feature that restricted the forwarding of messages to a maximum of one person or a group at a time.
This change came as a response to the numerous incidents of fake news and misinformation that have led to incidents of mob violence and other serious events in various parts of the world. By limiting the forwarding of messages, WhatsApp aims to slow down the spread of viral content and give users time to verify the authenticity of the information before sharing it further.
Another reason why you may not be able to forward messages on WhatsApp is that the app has implemented additional controls to prevent spamming. If the app detects that you are forwarding a message too frequently or to a large number of people, it may temporarily disable forwarding for your account. This is to prevent the spread of spam messages and to avoid abuse of the messaging platform.
If you find yourself unable to forward messages on WhatsApp, there are a few things you can do to resolve the issue. Here are some potential solutions:
1. Update WhatsApp: If you're using an older version of WhatsApp, it may not support the latest message forwarding restrictions. Make sure you have updated your app to the latest version to access all the features and controls.
2. Check your forwarding settings: Go to WhatsApp settings and check if message forwarding is enabled. You may have accidentally disabled it or set it to a restricted mode.
3. Wait for a while: If you've been forwarding messages too frequently, WhatsApp may have temporarily disabled forwarding for your account. Wait for a few hours and try again later.
4. Report spam messages: If you're receiving spam messages that you can't forward or delete, report them to WhatsApp by clicking on "Report Spam" to help prevent the spread of such content.