How Much Does a Home EV Charger Really Cost?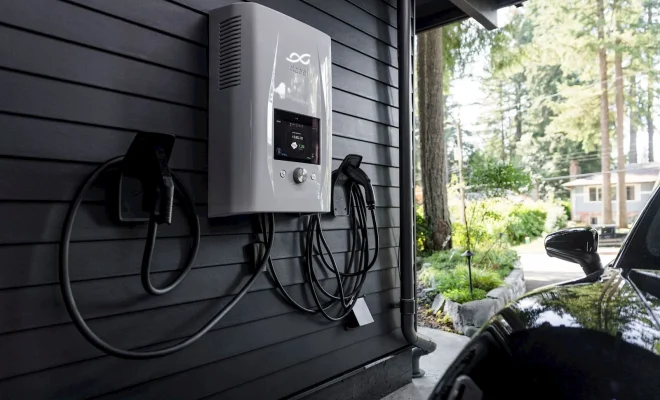 As electric vehicles grow in popularity, more and more homeowners are considering installing home EV chargers. However, many people are unsure about the cost of installing and maintaining these devices.
The cost of a home EV charger can vary depending on several factors, including the charger's power output, the type of installation, and additional features such as smart charging capabilities.
Generally, the cost of a home EV charger ranges from $500 to $1,500, with installation fees ranging from $500 to $2,000. These prices may vary depending on the region, electrician fees, and the charger's brand.
Along with the initial installation costs, homeowners should also consider the ongoing costs associated with using the charger. Charging an electric vehicle will increase your electricity bill, and some utilities offer special EV charging rates. It's essential to research and compare electricity providers to find the best rates for charging your vehicle.
Additionally, homeowners should consider the cost of maintenance and repairs for their home EV charger. The cost of maintaining a charger can vary depending on the brand and features it offers. For instance, smart chargers with additional features like charging scheduling, energy usage monitoring, and automatic shut-off tend to cost more in terms of maintenance.
Another cost to consider is the length of the charging cord or cable. If the charger is located far from the car's charging port, you may need to purchase an additional long charging cable, which can run you around $100 to $200.
Lastly, some electric vehicles come with a portable charger that can be used with a standard 120-volt outlet. While this option may be less expensive than installing a home EV charger, charging times are slower, and regular use can affect the lifespan of the portable charger.
In conclusion, the total cost of installing and maintaining a home EV charger can vary, and factors to consider include the charger's power output, the type of installation, additional features, ongoing electricity costs, and maintenance fees. By researching and comparing options, homeowners can find an EV charging solution that best fits their needs and budget.