How Secure Are Face ID and Touch ID?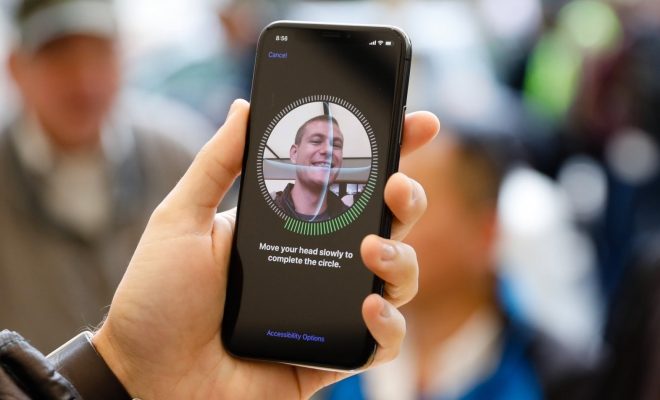 As our personal and financial data continues to migrate into the digital realm, security becomes an ever more pressing concern. Two of the most popular biometric authentication methods, Touch ID and Face ID, have been the subject of intense scrutiny by security experts all over the world. In this article, we take a closer look at the security measures behind Touch ID and Face ID and examine how well they protect personal and financial data.
First introduced in 2013, Touch ID is a fingerprint authentication technology used by Apple Inc. The functionality is straightforward: users scan their fingerprints using their device's Touch ID sensor, which produces a hash value and sends it to the device's secure enclave, a dedicated chip that stores biometric data. The secure enclave then compares the hash value to the previously scanned fingerprints to determine if there is a match.
Face ID, meanwhile, made its debut in 2017 and supports newer Apple devices, including the iPhone X, XS, XR, and 11 models. Face ID, on the other hand, uses a more complex system that combines infrared and visible light scanning with advanced algorithms to recognize and authenticate a user's face. In essence, Face ID captures the visible and infrared light reflecting off the user's face to create a 3D image that verifies the user's identity.
Both Touch ID and Face ID have their pros and cons, but the question remains: how secure are these biometric authentication technologies really?
There are several potential vulnerabilities that attackers could exploit when attempting to bypass a biometric authentication system like Touch ID or Face ID. In the case of Touch ID, cybercriminals could potentially access the data stored on the secure enclave, which could contain a user's biometric data or any other sensitive information. If successful, they could use this information to unlock the device or even steal the user's identity.
Similarly, Face ID could be vulnerable if a cybercriminal uses sophisticated methods to trick the system. For instance, they could use a high-quality photo, a 3D-printed model of the user's face or a realistic mask to fool the sensor into granting access to the device. Additionally, environmental factors, such as poor lighting or severe weather, could hamper the effectiveness of Face ID, making it more susceptible to attack.
Despite these potential vulnerabilities, both Touch ID and Face ID are widely considered to be secure authentication methods when used correctly. This is because biometric authentication is more difficult to spoof than other methods, such as using a PIN or password. Furthermore, Apple's implementation of these technologies includes significant security features, such as the secure enclave, which is isolated from the rest of the device's software to prevent unauthorized access.
In conclusion, while Touch ID and Face ID are not immune to attacks, they are still considered to be more secure than traditional authentication methods like passwords. However, as technology evolves and new vulnerabilities emerge, manufacturers must continue to refine these systems to keep up with potential threats. Users must also be vigilant and take steps to protect their biometric data, such as enabling two-factor authentication, updating their software regularly, and avoiding insecure networks.