5 Reasons Why Logitech's MX Master Mice Are Worth the Money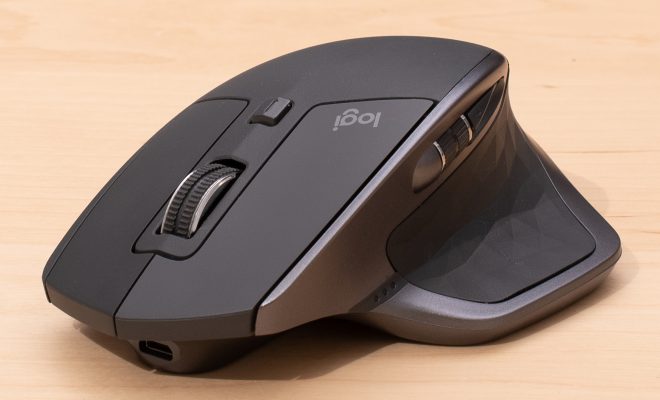 Logitech is a world-renowned technology company known for designing innovative computer peripherals such as keyboards, mice, headsets, and more. Logitech's MX Master Mice line is popular among tech enthusiasts and professionals who seek high-quality and ergonomic mice for their everyday computer use. Despite their high price tag, MX Master Mice remain in demand because they provide value for money. Here are five reasons why Logitech's MX Master Mice are worth the money.
1. Ergonomic Design
Logitech's MX Master Mice are designed to fit perfectly in both left and right hands. They offer a comfortable grip and reduce the strain on your wrist and fingers, making it easy for you to use it for long hours without feeling discomfort. The mice are curved to fit a natural hand position and are developed with high-precision sensors, which make it easy to control the cursor with minimal movement.
2. High-Quality Performance
MX Master Mice are made with high-quality materials guaranteeing accuracy, efficiency, and an enjoyable experience. These mice have a customizable scroll wheel that can switch between ratcheted and freewheel modes, allowing you to navigate long documents smoothly and without hassle. They also have a premium tracking system that ensures precise movement of the cursor on the screen, making them suitable for tasks that require utmost efficiency, such as Video editing, photo editing, and graphic design.
3. Smart Power Management
MX Master Mice are designed with a smart energy-saving mode feature, which allows the mouse to turn off automatically when not in use, helping lower battery usage. According to Logitech, the battery life of its MX Master Mice can last up to 70 days, depending on usage, eliminating the need for frequent battery replacements. The mice may rechargeable batteries, and can be recharged using a USB port and have a built-in battery level indicator.
4. Versatile Compatibility
Logitech's MX Master Mice are wireless mice that connect to your computer via Bluetooth or a unifying receiver. This feature means that you can use the mouse on multiple devices such as your desktop, laptop, or tablet without the need to switch the mouse's USB receiver from one device to another. They are compatible with MAC, Windows, and even Chrome Operating System (OS), allowing you to work efficiently without any limitations.
5. Customizable Settings
MX Master Mice come with a Logitech options software that allows users to customize the mouse's settings such as mouse's speed, button assignments, device settings, and many more. This feature enables you to program the mouse to your specific needs, providing you with a personalized experience and improving your productivity.
In conclusion, Logitech's MX Master Mice may seem expensive compared to other mice models in the market, but they offer value for money. Their ergonomic design, high-performance, smart power management, versatile compatibility, and customizable settings make them ideal for computer enthusiasts and professionals who seek to improve their productivity without compromising their comfort. If you need a high-quality mouse that allows you much needed comfort and flexibility, Logitech's MX Master Mice are worth the investment.