What Does a Future Ready K-12 Student Look Like?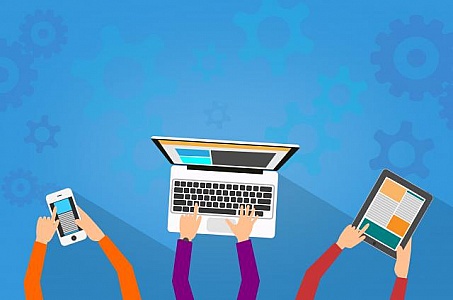 The future ready movement aims to increase digital learning opportunities for all students. So what does a future ready K-12 student look like?
First, he or she knows the basics of digital citizenship. This means knowing how to stay safe on the Internet. It means understanding how to maintain one's privacy and keep private data secure. Even while international corporations are still struggling with how to keep their data secure, students will need to be ahead of the curve in protecting their online data with all of the tools that are available to them.
Digital citizenship also means knowing how to manage relationships and communication online in a way that is appropriate and respectful. They need to develop skills of empathy and connectedness in order to manage online relationships. Students have been taught what cyberbullying is and how to avoid it. They are not bystanders when others are maltreated; rather, they are "upstanders." They are aware of their digital footprint and reputation, and they consider what future employers and friends will think before they share something online.
They are aware of how an ill-considered online presence might harm them in the future. They have developed information literacy, which means that they know how to evaluate what they find online so they don't fall for "fake news" or believe everything that they read. Finally, they understand how copyright laws apply online and they are committed to protecting intellectual property. These are all skills unique to the twenty-first century, so they will need careful coaching from adults and teachers in order to grapple with the realities of the twenty-first century.
Second, future ready students know how to balance screen time with real life. They have been taught the necessary tools for managing their time online. They know how and why they need to learn how to conduct themselves in face-to-face conversations, and they understand the mental and emotional dangers that can result from spending too much time online. They understand the benefits of living in the real world and living in the moment, including the importance of physical exercise and experiencing nature.
Third, they know the importance of digital access for all students. They advocate for other students to ensure that no one is left out, and they are attuned, in an age-appropriate way, to issues of digital equity.
It's no small task to help a K-12 student develop the skills and attributes that they need in order to be future ready. Fortunately, the future ready movement has a wealth of materials for teachers, parents, and other stakeholders. Stay in the loop by following the official future ready account on Twitter.