What Does a Future Ready Instructional Coach Look Like?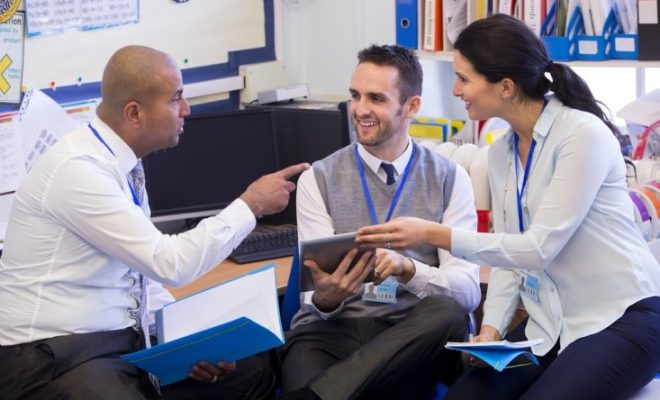 The future ready movement is focused on increasing digital learning opportunities for all students. Wise instructional coaches will want to harness the power of this movement so that they can better serve their colleagues and students.
There's one thing that a future ready instructional coach most definitely does not look like: an instructional coach from a decade ago. Today's instructional coaches need to be aware of the latest edtech tools so that they can incorporate those tools into their materials. This is not a position where a practitioner can perfect her art and then merely reproduce the same thing from year to year. A good coach deploys the latest edtech.
One easy way to do this is to use a framework designed to emphasize what students need to be future ready. Instructional coaches will quickly see that their role in curriculum, instruction, and assessment puts them on the front lines of helping prepare students to be future ready.
But that's not all. The framework encourages them to consider these questions:
How are they using space and time? Whether its learning centers, group work, or flipped classrooms, instructional coaches who are future ready are willing to experiment, innovate, and refine their practice in order to improve student outcomes.
How is the infrastructure? Depending on their context, some instructional coaches will have more or less input into infrastructure, but nearly all instructional coaches are in a position to consider this question and to advocate for the infrastructure needed to implement the very best instructional materials.
How are we managing data and privacy? There are two components to this question. One is implicit: are we using tools that provide adequate protections for data and privacy? And the second is explicit: Are we teaching students how to be proactive in managing their data and privacy?
How are our community partnerships? This is an area where an instructional coach can make an enormous impact by encouraging school-community partnerships.
How is our professional learning? The future ready instructional coach creates opportunities for personalized professional learning.
And what about our budget and resources? To the extent that they can control it, future ready instructional coaches ensure that their budget and resources are focused on personalized student learning.
This list might seem overwhelming, but a future ready instructional coach learns to balance these competing demands. Fortunately, the future ready movement produces many helpful resources; keep on top of them through their Twitter feed.