Using Digital Tools to Handle Challenging Behavior Issues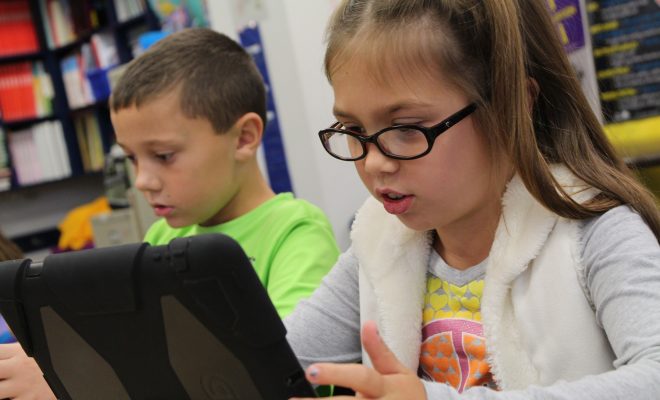 Almost every teacher struggles with managing inappropriate behavior in the classroom. To some, it can feel like trying to play whack-a-mole: the teacher is trying to focus on instruction, but their energy and focus are diverted to another issue—a student who is not behaving well—that pops up unexpectedly. Not only is that student not on task, but the teacher who must focus on correcting the situation is not able to help other students for a time, either.
Can Edtech Manage Behavior?
There are a wide variety of simple apps that can help teachers handle specific challenges in the classroom. For example, there are apps that will monitor the noise level in the class and offer an audio or visual cue to students that they need to quiet down.
Teachers who have used systems like these report that it takes one thing off of their plate—the need to mentally track the volume level of the class and respond to it. It's a small thing, but it's the multiplicity of factors to attend to that can sap a teacher's energy in the long term.
Teachers can also rely on the engaging power of edtech to manage behavior. For example, a student listening to a lecture might be tempted to chat with a neighbor instead. But a student watching a video that has been enhanced with interactive questions is much more likely to be engaged in the task and thus less likely to have a problem with off-task behavior that requires the teacher to intervene in the first place.
What about the Big Picture?
Other platforms and programs, such as Class Dojo and Hero, don't target one specific issue but rather offer system-wide, multi-issue solutions to classroom management. These programs are somewhat complicated, but they combine tracking, feedback, and data analytics in order to better manage the classroom environment.
Of course, there can be concerns with programs like these. For example, what happens to data about student behavior—data that may exist for the rest of their lives, data that might not be secure or private, and data that may not show them at their best?
Also, what kinds of algorithms and decisions are being made, and are they fair for all students? Are they equitable? Would a teacher faced with the same data make the same decision? These are serious questions that require careful thought, but if a district is willing to grapple with these questions, then they might find that these platforms offer useful, powerful tools for managing student behavior that will relieve teachers of much of the burden of teaching so that they can focus on instruction.