7 Ways That Digital Age Teachers Win Over Their Colleagues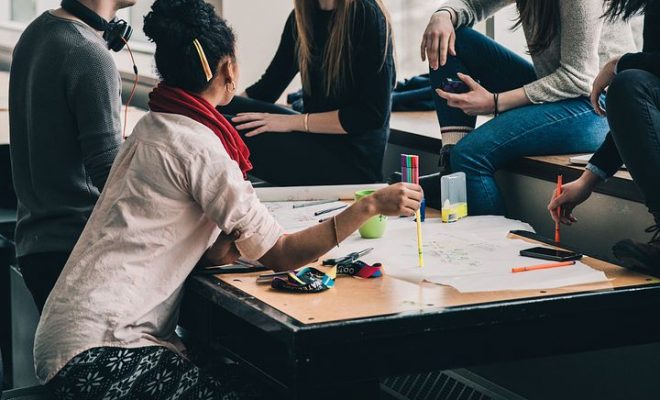 7 Ways That Digital Age Teachers Win Over Their Colleagues
Education is a collaborative process, as it takes many stakeholders working in unison to help students succeed academically. One of the most integral parts of this collaborative team are your peers, as teachers know all so well. So, if you are a teacher struggling to increase peer engagement, how do you fix this issue? In this article, we will discuss 7 ways that digital age teachers win over their colleagues.
Digital age teachers empower other educators. In any school, there are teachers that are savants when it comes to integrating tech into the classroom, and there are others that struggle mightily. When digital age teachers see an opportunity to empower another educator, they jump right in, offering whatever assistance they can.
Digital age teachers allow themselves to be vulnerable. When teachers make a mistake, everyone seems to think that this is a terrible thing. Digital age teachers give 100% always, but they are not afraid to be vulnerable and admit that they need help. Even if this help comes from a student or a fellow educator. They put their pride to the side and allow themselves to become the student.
Digital age teachers establish real relationships. In the field of education, to make it to retirement without being worse for wear, you are going to need a constant support system. Fellow educators will be a huge part of your support system, as they are on the same journey, and can help you through the good and bad times. As the old saying goes, iron sharpens iron.
Digital age teachers When digital age teachers learn a new skill, they don't hoard the information, they share it with everyone on their teaching community, by organizing teacher-led professional development sessions or forming professional learning communities (PLCs).
Digital age teachers are humble. Digital age teachers are humble, and know that at the end of the day, their purpose in life is to educate the next generation of digital citizens. No matter how many accolades or awards they receive, they never get too high or too low.
Digital age teachers Digital age teachers always want to share their ideas and learn from others. Their excitement and their thirst for knowledge are insatiable. They even collaborate with teachers in other parts of the globe.
Digital age teachers actively contribute to the profession. Digital age teachers seek to advance and improve all areas of education. Passive teachers, on the other hand, come to work to do their minimum to collect a paycheck. Teaching is not a nine-to-five job where you can clock in and clock out at the same time every day without a thought to things being left undone; teaching is a process that must constantly be nurtured by all stakeholders, especially teachers.
Did we miss anything?
Click here to see all of the posts in our digital age teacher series.