10 Ways That Edtech Has Transformed Libraries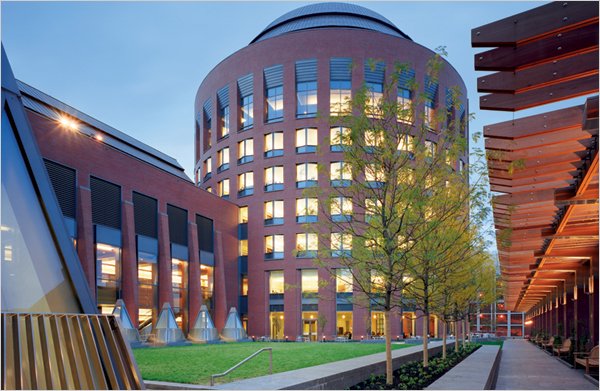 Twenty-first-century libraries are unlike those of the past, thanks to edtech.
Once known to bibliophiles as a quiet bastion of well-organized books, modern libraries have transformed in ten surprising ways:
Silence is no longer golden. Libraries have become the hub of activity in schools and communities. Edtech encourages making collaborative activities like making videos, creating digital music, and designing with 3-D printers. Today's libraries are vibrant places for synthesis and evaluation, not just knowledge and recall. They have become social centers.
Digital literacy is as essential as reading literacy. Students can't access edtech if they don't know how to use it. Digital literacy includes using reading and writing skills, but it also requires technology skills that allow users to retrieve and interpret digital information responsibly.
Digitized curated content. You can still check out a book from your library, but you can also access many virtual books and digital materials. Libraries also give their users the means by which to mine data, build reports and analyze data trends.
Teach a man to fish. Back in the day, librarians did much of the fishing for students needing help with their research. Now librarians will show you how to fish for your own searches, so you'll be able to do it again and again.
More than books. You may equate libraries with books and study carrels, but the modern library offers much more. Libraries are media resource centers because they store far more than the printed word. Libraries encourage the use of digital readers, video and computer checkouts, and the hands-on use of edtech products. Users have a choice of traditional seating arrangements, but they are as likely to have access to a café, informal theatre pit, or comfy chairs.
More books for the buck. Libraries have always been constrained by funding. A limited budget meant that librarians could not add to their collections or replace outdated materials as quickly as they would have liked. Library collections today are vast, thanks to the Internet.
Fewer loans, more databases. At one time, users could only get the information they needed through interlibrary loan (ILL). The process was easy but time-consuming because the material was shipped to the receiving library; waiting lists made the process drag out even longer. Edtech has transformed getting that same information by making it possible for instant virtual access to the same material.
More information, less space. The books and materials a library could offer were once confined to the available physical space. Digital collections have increased the library's catalog of holding without requiring additional physical space.
Librarians have become edtech leaders. Content curators for the community, librarians once focused on books, magazines, and newspapers as a way to get information in front of readers. Today, librarians develop digital resources, serve as guides to the Internet, and they also must be able to identify and evaluate new edtech that will benefit library patrons.
Edtech advocacy begins in the library. The American Library Association encourages librarians to explore at least three new educational technologies every week.
Thanks to edtech, the possibilities for transformation in our libraries have just begun.