The FabLab Library Students Want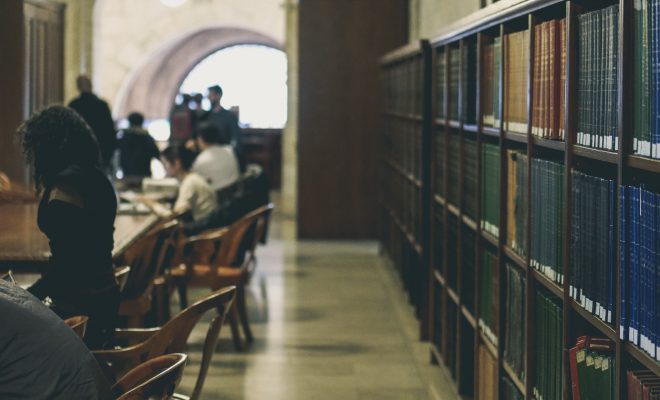 Does it seem like your students can't get enough technology?
Nine out of ten students have access to a home computer, and most of them report using it at least once a week for homework. Two-thirds of students use mobile devices for school. Even then, students want more access to technology. Many of today's learners seem drawn to technology because it encourages independence, and it's engaging. Technology has helped students with critical thinking and sticking with a task until it's finished.
It would be a teacher's dream come true to have the latest technology in every classroom so students can engage with the edtech devices and software they love.
Even with a generous technology budget, though, it makes little financial sense to adopt a "one of everything" approach to placing technology in classrooms. Not every class needs a 3D printer or an encoder for live streaming – nor do most classrooms have the space for storing these devices.
Technology for your classroom
Your classroom should have the technology your students will use daily. It makes sense to have an interactive white board, tablets or laptops, and a printer in class. What's about everything else? House your high-dollar items in a central location.
Whether you call it the FabLab, MakerSpace or Media Center, your school library should be an edtech beacon for learning. The technology you include must be relevant to the learning experiences your students need.
What the best FabLab libraries include
The Library and Information Technology Association has identified the top edtech trends for school libraries. Some of the devices you may want to include are:
1. 3D printer(s) that allow students to design, create, and build solutions.
2. Virtual reality goggles and software that simulate experiences.
3. A Creative Commons Zero license so students (and teachers) don't have to plagiarize.
4. Drone(s) to allow students to explore flight and capture video for projects.
5. Apps that take the stress out of coding. The FabLab, with its tables that invite collaboration, are the perfect space for learning how to code using tiny code bots, but not everyone has the time or the inclination to code. Libraries that purchase licenses
Edtech has transformed libraries from their early status as research and reading centers, but this change is just the beginning. Technology pushed digital literacy to become as important as reading literacy, if not more so. Students now access vast amounts of information through databases, but they also go to the library to create.
Librarians are instructional leaders on their campuses. These educators have earned their status as experts in learning for two reasons. First, they understand technology and how to use it. They also know the curriculum and how edtech can support it. Finally, they have the best space ion the school for brining it – and your class – together in one maker space – the library FabLab.
You might not all this technology in your classroom, but if your librarian was savvy enough to create a FabLab, then you should make the library part of your classroom.