3 Things to Consider Before Livestreaming or Podcasting from the Classroom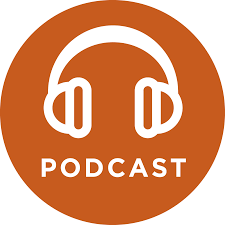 Livestreaming and podcasts are excellent ways for teachers to communicate with students and parents. Podcasts can be used to share lessons with absent students, share student presentations, posting lessons for students to study at home and more. It's also a great opportunity to give students hands-on experience with technology.
Podcasts are digital audio files made available on the internet for downloading to a computer or mobile device. Listening to podcasts is growing in popularity.
According to a 2017 Edison Research survey, 42 million Americans above the age of 12 listen to podcasts once a week and monthly listeners are growing up to 24% a year.
Livestreaming is when you video what's going on around you and share it online in real time. Livestreaming enables students to attend class or a field trip remotely when they are unable to attend in person. With video streaming, a teacher can also record lessons for later use.
Before getting into livestreaming or podcasting from the classroom, there are a few things to consider.
Choosing a platform
There are many platforms for streaming and podcasting including Periscope, Facebook Live, TwitCasting, Buzzsprout, Podbean and many more. When choosing a platform, consider what devices you and your students already use and whether that would be sufficient to get the best out of the platform. Do you need a computer or will mobile phones suffice?
Check out which social media channel the platform supports. TwitCasting has a great feature that lets you stream video and tweet at the same time. With Facebook Live, a video will stream on the teacher's or students' Facebook feed. Podbean lets you share your podcast across a range of social networks.
Since podcast and video streaming are accessible via the web, there are privacy concerns. Monte Tatom, associate professor of education at Freed-Hardeman University, Tennessee, suggests that a unique password for each class or each family must be set. Also, if teachers are recording student work, then the students' names cannot be visible. Students can use pseudonyms or stage names and should never divulge any personal information about themselves.
Teachers need to consider who is in the video, how and what purpose it will be used for, to determine if they need permission to go ehead. If the filming is for educational purposes, for example, a recording of a classroom debate, to teach students how to respond to arguments, consent might not be necessary.
But if the recording will be available online for a broader audience, the teacher must get permission from the parents or guardians. The advice is to always get consent for filming where individuals will be clearly identifiable. Even if only a child's voice is used, teachers must still obtain permission. This doesn't only apply when the teacher is making the recording, it also applies when students make their own videos or recordings.
When integrating technology into student learning activities, teachers often wonder how to grade the students' work.
Actually, evaluating multi-media projects can be assessed in the same way as traditional projects like essays or speeches. Creating a rubric that gives detailed explanations of the standards that must be met, allows teachers to easily assess students' work and give meaningful feedback. Here is a great resource for rubrics that have already been created.
There are many platforms for livestreaming and podcasting and getting to grips with the actual technology is not a major challenge. The fact that most learners love making videos and recording podcasts also adds to the usefulness of technology in the classroom. However, there are privacy concerns and teachers must consider these before podcasting or livestreaming from their classrooms.