Teachers: How to Use Google Drive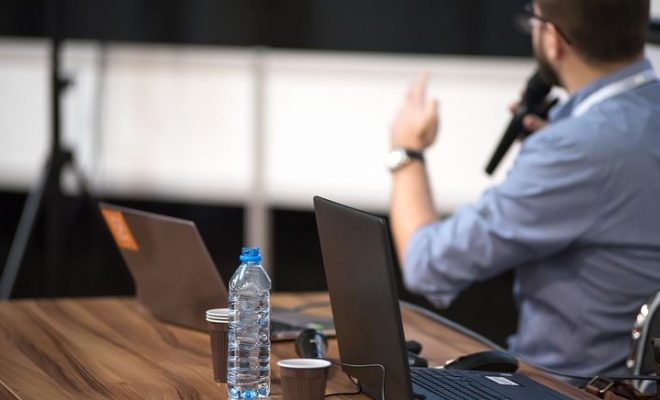 By Catlin Tucker
For teachers who are just getting started with Google, Google Drive can be intimidating! In preparation for a Google training, I've put together a short explanation of Google Drive and its basic features. Although an increasing number of people have a Gmail account, I run into teachers all the time who are not sure what Google Drive is or how it works.
Google Drive is like a big virtual bucket! It's where everything you create with Google apps–documents, forms, sheets, slides, drawing–are stored. And unlike a traditional word processing document, you never need to click "Save"…EVER.  Your work is automatically saved every 5 seconds (or so).
Google Drive comes with 15 GB of free storage, so you can save files, photos, and videos. You can access any file in your Google Drive from any device as long as you have internet access. This means you are no longer tethered to a piece of hardware. You can open, edit and share files from any device that can get online.
For those with unreliable internet access, you can also install Google Drive onto your devices and work offline. Then when you are back online, your devices will sync and store your work!
Here are some screenshots to help you navigate your Google Drive.
Organize your files in whatever order makes sense to you. You can limit your view to the files you've created, the files that have been shared with you or the files that have been most recently edited. This makes it easy to locate the files you're looking for.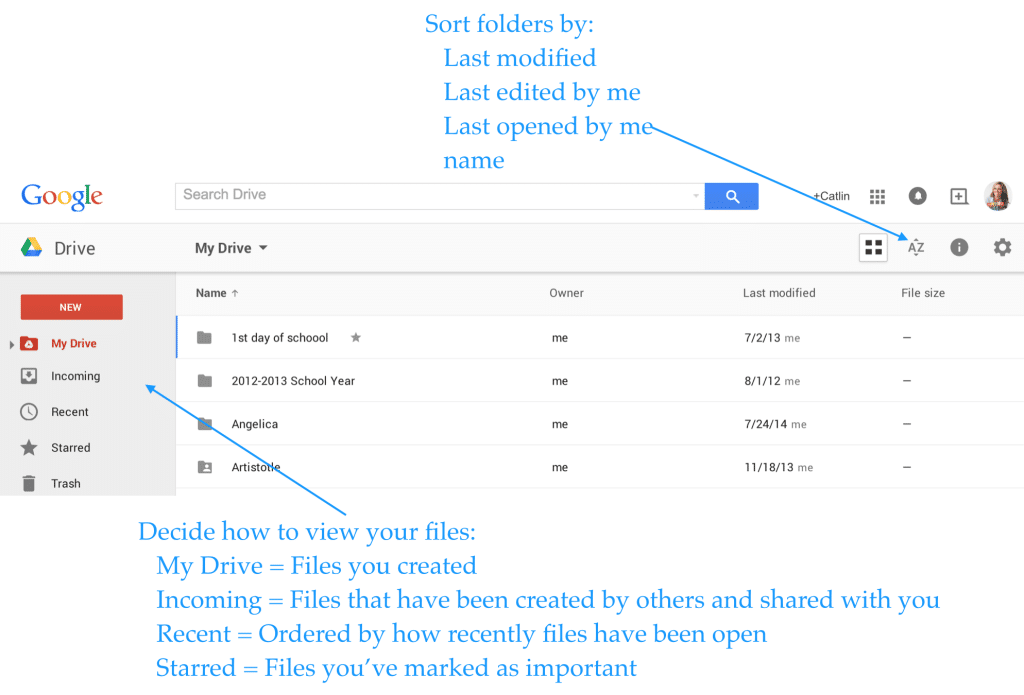 Click on a file or folder and check out the "More actions" icon (3 vertical dots) to manage your documents more easily.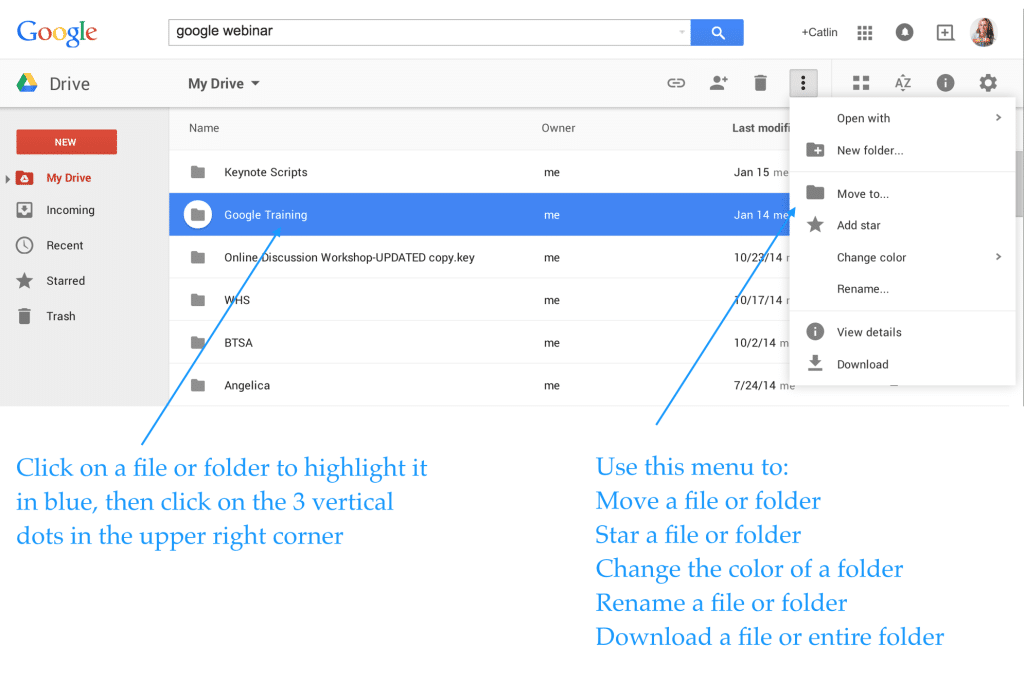 Enjoy total transparency with the "View Details" icon (black circle with the letter "i" in the middle). Simply click on a file or folder and see all of the activity associated with it. You can see when documents were created, when they were edited, and who edited them!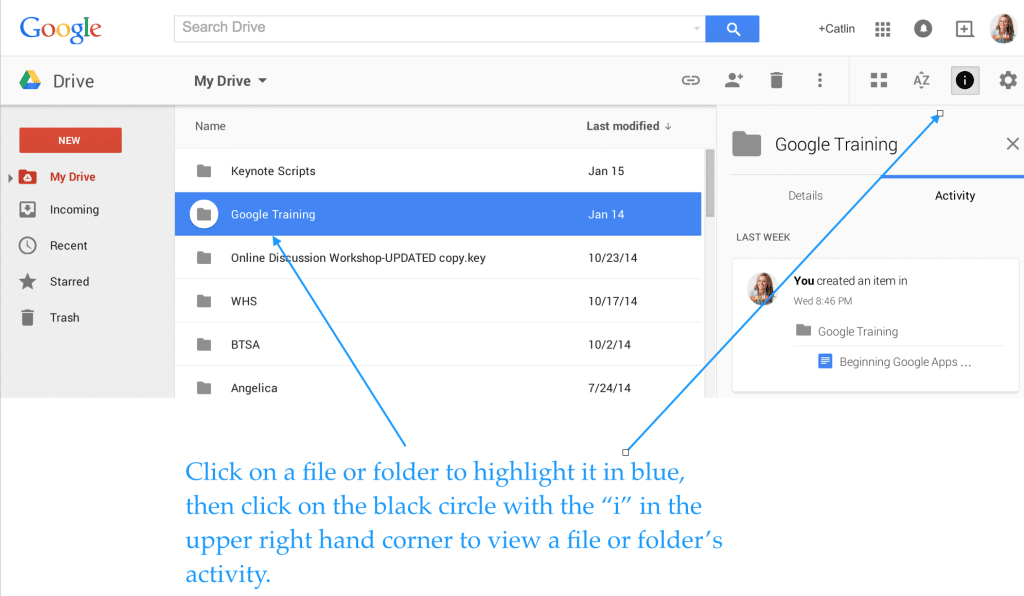 Last, but not least, you can insert files, photos and videos directly from Google Drive into your emails.
If you use Google Drive and have tips to share, please post a comment!
This post originally appeared on Catlin Tucker: Blended Learning & Technology in the Classroom and was republished with permission.