8 Ways That Digital Age Teachers Avoid Burning Out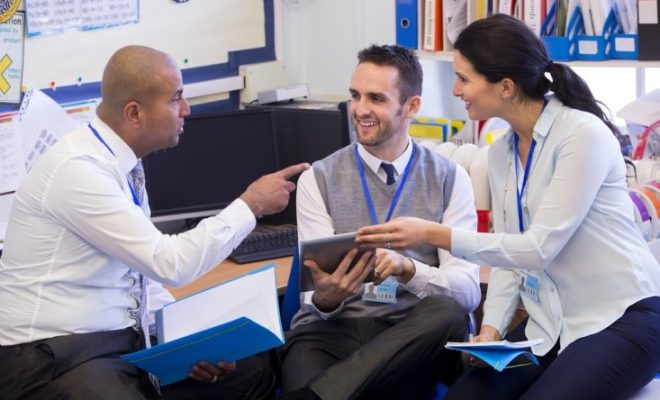 Being a teacher is a tough job. So much so, many new teachers end up leaving the field within their first three years. To ensure that the next generation of students have qualified teachers, we must nip this phenomenon in the bud. In this article, we will discuss 8 ways that digital age teachers avoid burning out.
Digital age teachers use artificial intelligence as a teacher's assistant. A teacher can only be at one place at one time, which leaves many students and tasks stuck waiting in the queue. Digital age teachers use artificial intelligence as an extension of themselves, using it tutor students, grade papers, perform learning diagnostics, communicate, and even accelerate learning for gifted students.
Digital age teachers design a digital learning environment that works. Digital age teachers understand that for students to be successful in this age of technology, they must construct and configure a digital learning environment that is conducive to technology. This includes having the proper hardware, software, devices and having a learning space that supports the use of technology (having enough electrical sockets, device storage cabinets, Wi-Fi).
Digital age teachers run towards their weakness. You can't be the best at everything, as a teacher you will always have areas of weakness. Digital age teachers don't hide from their shortcomings, they embrace them, always looking for ways to improve and sharpen their skills.
Digital age teachers automate grading. In the past, teachers have spent hours after school and on weekends grading papers. Digital age teachers use tech tools that can cut down on this time, automating grading and making measuring student progress simple.
Digital age teachers have a backup plan. If something does go wrong, digital age teachers don't give up! They have a backup plan, and a backup plan for that plan, too. They are ready for every situation – internet outages, network glitches, students who forget their technology at home, students who don't know how to use the technology: all of these roadblocks are foreseen and planned for by expert teachers using edtech.
Digital age teachers allow themselves to be vulnerable. When teachers make a mistake, everyone seems to think that this is a terrible thing. Digital age teachers give 100% always, but they are not afraid to be vulnerable and admit that they need help. Even if this help comes from a student or a fellow educator. They put their pride to the side and allow themselves to become the student.
Digital age teachers establish real relationships. In the field of education, to make it to retirement without being worse for wear, you are going to need a constant support system. Fellow educators will be a huge part of your support system, as they are on the same journey, and can help you through the good and bad times. As the old saying goes, iron sharpens iron.
Digital age teachers are patient. Not every student learns at the same rate as others, so in the teaching profession patience is key. If you don't have patience, you cannot be an effective teacher. Digital age teachers, like their predecessors, have patience down to a science. This is impressive, as the digital revolution has made everyone so obsessed with time, and accustomed to getting things done quickly.
Did we miss anything?
Click here to see all of the posts in our digital age teacher series.