Delivering Tech Enabled Learning Opportunities to Refugees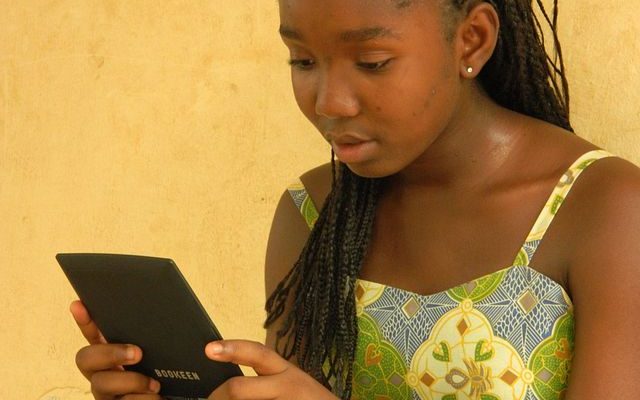 It's hard to imagine a more challenging teaching situation than the one facing those tasked with educating refugees. Usually, by the time a refugee child makes it to the United States, he or she has experienced unspeakable trauma, lengthy disruptions to daily life, and much uncertainty. The student is unlikely to know English or to be familiar with the American educational system and wider culture. This daunting task of providing the best possible education to refugee children can be met with the help of some edtech tools.
The Research
Unfortunately, there isn't that much research on which specific educational technologies work best for refugees. The data simply isn't there. But one recommendation is to extrapolate from other studies of which kinds of technology are effective, particularly for those children who are English language learners.
An excellent resource for this is the United States' government-sponsored What Works Clearinghouse, which cuts through the hype in order to ground recommendations for instructional materials in solid research data.
Communication
The task of speaking in a new language can be pretty daunting for anyone. One way to help ease newcomers into speaking the language of the classroom is by providing them lots of opportunities to practice that are mediated by technology.
For example, Flipgrid is a free service that allows teachers to create a private "classroom" where students can post brief videos and then respond to their classmate's videos with their own video. Since students can practice for and then review their video before posting it, Flipgrid is an ideal platform to ease students into oral communication since some of the stress of the process can be removed. They can also watch a classmate's video multiple times if they need to in order to understand it.
Remote Learning
Edtech can also reach refugees before they are settled. There are many programs that seek to teach students through online learning platforms even while they are still in, for example, refugee camps. These programs, although somewhat difficult to set up and to manage, can play an important role in ensuring that students do not have large gaps in their schooling history due to their refugee status. To the extent that these programs can coordinate with the schools that refugee children will attend in the future, they can be even more powerful. But, even where they cannot, they can give students an important head start in, for example, learning a new language.