Why the Teachers vs Tech Narrative Must Go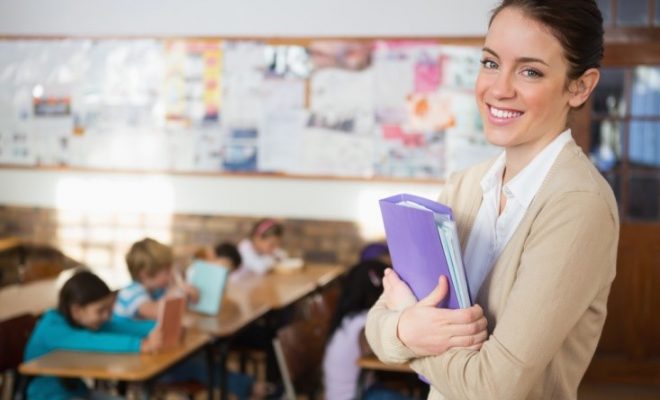 The advent of technology has brought considerable discussion about whether teachers or technology will dominate the profession.
Research studies consistently have shown that the single most significant indicator of student success is the child's teacher. An excellent teacher makes all the difference in student achievement, but naysayers insist that technology has come to take over and rid classrooms of the one thing that always creates significant student achievement.
In many districts, teacher salaries take 80% of the budget; it's the biggest expense districts have.
It may seem cost-efficient to replace teachers with technology, but it won't happen, and here's why:
Technology helps teachers leverage time
Teachers face no shortage of things they must do, but it can be hard to find the time to get everything done because every hour spent with students is for teaching. Teachers still need to find time to plan lessons, conduct conferences, and fill out paperwork for attendance, IEP meetings, and more.
Technology can help teachers maximize their day by taking attendance, grading tests, and even planning instruction.
Savvy teachers will use technology to differentiate instruction
Every student in a classroom arrives with diverse backgrounds and needs, regardless of the grade level in which they are placed. The teacher must differentiate instruction to meet the needs of every one of the students, and 25 or more students in a classroom can mean that many differentiated lessons.
Technology programs that can assess student ability and provide just-in-time instruction at every level increase the likelihood that the teacher will be able to reach all students in the classroom – and even after school.
Students find new ways to connect and engage with tech
Technology can provide the instant gratification students need in their learning by letting them know they are on course. This feedback is generated by incorporating clickers, smartphones, and tablets, and tech tools that gather and present analytic data. Technology can also simulate experiential learning through gamification and virtual reality, which many students find more engaging than traditional methods of learning.
In summary
According to Bloomberg, there is a less than 1% chance that technology will replace teachers. In fact, floral designers face a greater likelihood of being replaced by technology than professionals in education.
It's time to change the narrative.
Technology is not taking the place of teachers. Technology is supporting the work of teachers, giving them the tools and time they need to address individual student needs.