How UC technology works and why you need it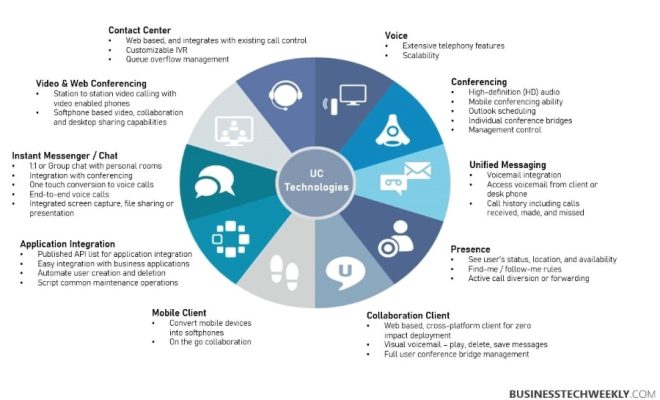 In today's fast-paced business environment, communication is the lifeblood of any successful organization. Communication technology is constantly evolving, and with it come new solutions that help businesses keep up with customer demands, stay connected with employees and partners, and streamline workflow processes. One of the most prominent communication technologies available today is Unified Communications (UC).
UC technology is a combination of real-time and non-real-time communications, such as audio and video conferencing, instant messaging, presence, voicemail, email, and more. It allows employees to communicate with each other and clients in a more efficient and instant manner.
But how does UC technology work?
UC integrates various communication channels and applications through a single platform. This means that employees can access all communication tools, regardless of location or device, and seamlessly switch between them. For example, an employee can start a conversation via email and, if the discussion requires further elaboration or clarification, move it to a video conference.
UC technology works by creating a unified communication experience that eliminates the need for multiple communication platforms. Everything can be accessed from one platform and integrated with your existing IT infrastructure. This integration not only streamlines communication but also simplifies IT management, making it easier to manage the various systems and tools needed to keep your business running efficiently.
UC technology also uses Voice over Internet Protocol (VoIP) systems. VoIP eliminates the need for traditional analog phone lines, replacing them with a digital network that can handle both voice and data traffic. Essentially, VoIP converts analog phone signals into digital signals to be transmitted across the internet.
Why do you need UC technology?
UC technology is essential for businesses of all sizes, especially those with remote or distributed teams. It helps teams interact and collaborate in real-time, breaking down geographical barriers and creating a more flexible and dynamic work environment.
With UC technology, businesses can benefit from increased productivity, streamlined communication, reduced costs, and improved customer service. It allows for easier collaboration, better workflow management, and a more efficient use of resources, leading to higher profits and a more successful business. In conclusion,UC technology is a crucial tool for modern businesses, helping them stay connected through real-time and non-real-time communication. By implementing UC technology, businesses can streamline workflow processes, cut costs, increase productivity, and improve customer service.