Is a VR Headset Worth Buying?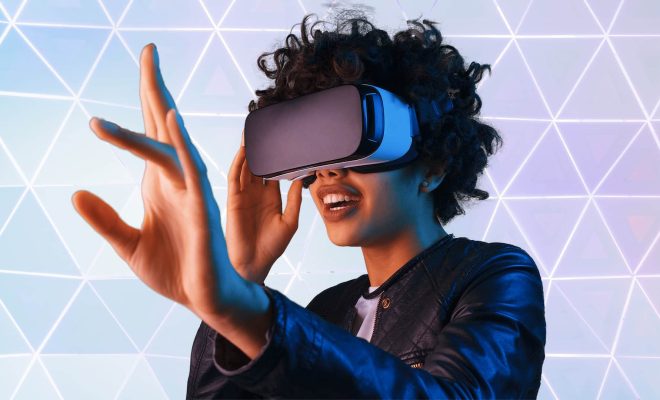 The rise of virtual reality (VR) technology has brought about a significant change in the gaming and entertainment industry. With advancements in technology and an increase in availability, VR headsets are becoming more accessible to consumers. However, with the high price tag that comes with some of these devices, it begs the question: is a VR headset worth buying?
Firstly, it is important to understand what a VR headset is and how it works. A VR headset is an immersive display device that sits on your head and covers your eyes, creating a fully immersive 3D environment. It uses motion tracking sensors to track your head and body movements, allowing you to navigate and interact with the virtual environment.
One of the main benefits of a VR headset is the immersive experience it provides. It allows you to fully immerse yourself in whatever world you choose to explore. Whether you want to go deep diving with sharks, explore mystical lands, or even visit space, a VR headset can make that a reality. It provides more than just a visual experience; it also includes the sense of sound and touch, making it an incredibly realistic experience that can't be replicated on a traditional screen.
Apart from gaming and entertainment purposes, VR headsets have also found applications in industries such as education, healthcare, and engineering. For instance, medical professionals use VR headsets to simulate surgeries and treatments, while educational institutions use them to create interactive learning environments.
However, it is important to note that VR headsets are expensive, and some require a high-powered gaming computer, which can be an additional cost. The price point for a top-of-the-line VR headset can range from a few hundred to a few thousand dollars. It may not be an affordable option for everyone, especially if it is not something that you intend to use frequently.
Moreover, some people may experience motion sickness, headaches or eye fatigue while using VR headsets. It may also not be suitable for people with pre-existing health conditions or disabilities.
In conclusion, whether a VR headset is worth buying depends on your personal preferences and how you intend to use it. If you are someone who enjoys immersive experiences and wants to explore the possibilities of virtual reality, a VR headset may be worth the investment. However, if you do not see yourself using it frequently, or find the price point too high, it may not be the best option for you. Before making a purchase, it is recommended to research and try out different VR headsets to find the right one for your needs