How to Close the Digital Gap in Urban Districts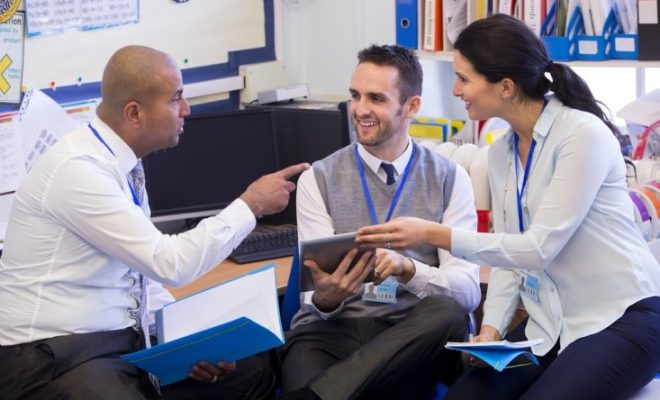 There is a well-known achievement gap between the socioeconomic classes in education, and technology should be a means of closing that gap. Unfortunately, rural and urban schools also face a digital divide, which furthers the achievement gap. In poorer areas and more rural areas, internet is not as reliable or as easily available for students. Therefore, digital technology does not appear to be as effective as you would expect.
As reported in The Digital Divide in the Age of the Connected Classroom, "According to a 2013 Pew Research study, only 54 percent of middle and high school teachers surveyed thought their students 'have sufficient access to digital tools at school,' and 84 percent said that 'today's digital technologies are leading to greater disparities between affluent and disadvantaged schools and school districts'."
Hence, it is imperative for our school systems to look for ways to close the digital gap in urban and rural districts. Here are a few ways to bridge this digital divide:
Know the Community
First, educators (from the top down) must know their community. Socioeconomic factors play a major role in technology use at home. For instance, if most of the student population does not have internet access at home, then the leaders need to factor this into their decision-making, such as budgeting issues and curriculum investments.
Provide Access to Reliable Internet in Schools
Next, schools must provide students with reliable internet in the classroom – especially if the majority of students does not have access to the internet at home. In some rural districts, the issue comes down to having reliable broadband with high internet speeds. With all the digital content available to students and teachers, high-speed internet is a necessity.
Utilize the Library
Make the school library a central hub for internet and digital technology. In addition to being a space for students to use the internet outside of class, the library should also be equipped with digital resources that can be downloaded and lent for use. This availability is important for students who go home to homes without internet. Additionally, libraries should also computer skills training programs for students.
Use Mobile-Optimization and Compatible Software
In urban districts, it is common for students to use their phones for the internet rather than a home computer. According to Time, "Pew surveys from 2016 found more people have smartphones (77%) than have broadband (73%). But depending on a phone has drawbacks. Policymakers trade stories of kids' completing assignments by cadging wi-fi outside closed libraries or camping out in McDonald's." For this reason, schools must use software that is compatible with various types of phones and mobile devices.
Finally, if your students do not have access to technology outside of the classroom, it is time to replace the textbooks with the tools they need. For instance, many schools are now providing students with laptops or tablets to enable them to have access to technology when they go home.