14 of the Best Apps for Kids in the 12 Grade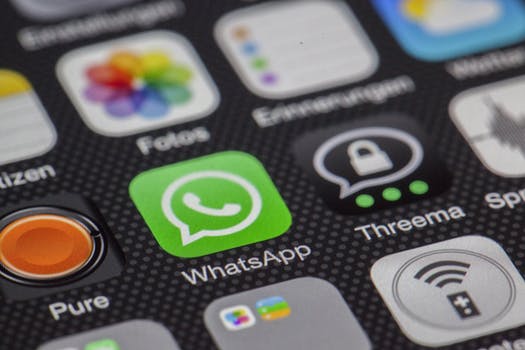 At last count, there were over 80,000 educational apps available to teachers. There are apps for everything: literacy, STEM, productivity, audiovisual, etc. There are apps which improve accessibility for students with different learning challenges, i.e. text to voice, voice to text, etc.
While many of these may be a dream come true for educators, the dizzying array of choices is also a nightmare. Teachers just don't have time to filter through thousands of apps to find the one that works best for the needs of their students. To help, we started to create curated lists of the best apps in a variety of education related categories. In this installment, we will present the best apps for kids in the 12th grade.
Since our ability to recall information, experiences, and actions is connected to how we originally registered the information and to the repetition of the information or action, this app is excellent for helping us remember certain personal items. It provides context and meaning as you can enter your own information you'd like to remember, such as names, numbers, quotes, notes, etc. It reminds you to test yourself and spaces these tests out over time to help you retain the info in your long-term memory.
For those preparing for the SAT or other standardized tests, this vocabulary app is a smart choice because it includes over 4500 test words and realistic test questions. Students can also keep track of their progress.
This amazing resource will help students ace Chemistry. Once a student touches a specific element, they can study it more in depth such as its atomic mass and properties.
Frog dissecting, can now be done virtually. Featuring step-by-step instructions, there is plenty of in-depth information on each of the frog's organs including anatomical comparisons to human organs.
With over 40,000 interactive Common Core aligned practice questions and over 10,000 videos and explanations in math, science, and more, Khan Academy is the perfect app for students of all ages to study.
Board Builder acts like a digital poster board that allows teachers and students to begin with a blank canvas and personalize presentations. Customize backgrounds, add imagery, video clips, documents, change fonts, and tie everything together with built-in color schemes that keep slides both engaging and aesthetically pleasing. 
High school students love this app because it is easy to use. Students take a picture of a math problem and receive the answer with guided instructions explaining how to solve the problem.
Quizlet is an advanced flashcard platform that allows students to create their own study materials. Students can browse through study sets, make their own flashcards, play games, and more. Plus, teachers can create classroom flashcard sets.
Science 360 is an extensive video collection hosted online by the National Science Foundation. The website has videos in all the areas of science including engineering. The videos come from esteemed scientists, colleges, and universities about discoveries in science.
3D modeling (and printing) projects for kids all ages.
Large cache video resources explore key STEM topics.
By using Sketchup teachers make learning connect through 3D design.
The site contains a large cache of science simulations.
Large repository of science and math simulations.
Did we miss any? If so, list them in the comments section below.