How to Design Spaces that Amplify Learning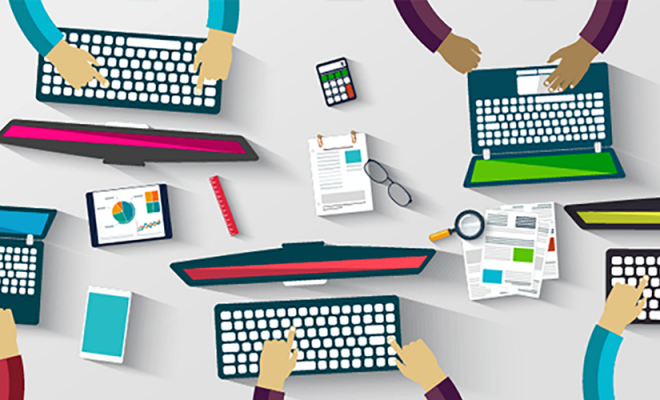 Cars, homes, and stores don't look anything like they did one hundred years ago—and neither should classrooms. Rows of desks aimed at a teacher and a chalkboard in the front of the room worked well when the main instructional method was lecturing, but the traditional classroom layout is not exactly conducive to collaborative activities or project-based learning. But classrooms can be redesigned to meet the needs of twenty-first century learners. Here are six strategies for designing spaces that amplify learning:
First, be flexible. Quality instruction will involve a wide variety of activities, and the classroom should be designed to encourage this. If the arrangement isn't flexible, it can result in, for example students having to crane their necks to see a presentation because their desk is positioned for small group work or students distracting each other because it is easier for them to see each other than to see a video playing at the front of the room.
Second, think outside the box. Having a variety of seating options means that students can choose seating that they find comfortable, which can make it easier for them to focus. Ask for donations, hit up garage sales, and be creative with flexible seating options.
Third, keep the clutter to a minimum. Some classrooms look as if a teacher supply store has exploded within them; others look as if a veteran teacher has never weeded their visual aid collection. Many students will be able to focus better in an uncluttered classroom.
Fourth, the traditional design of a learning space is itself a "hidden curriculum" that conveys to the students what is and is not important. A room that is flexible, student-centered, inviting, and set up for collaboration shows that a teacher encourages those things. Design a space that reflects your teaching priorities.
Fifth, don't forget the details: lighting, temperature, and acoustics have been shown to make a big difference in productivity and engagement. To the extent that you can control these factors, do what you can to make students comfortable.
Sixth, let form follow function. Students working in small groups should have easy access to their collaborators, while students engaged in silent reading should be in an area of the room designed to minimize distractions.
Are you ready to explore the possibilities? Visit this 5-minute film festival to see how you can redesign your learning space to amplify learning. Then, you can use this floor planner (which is designed for early childhood education but will work for all levels) to experiment.