5 Questions Principals Should Ask When Hiring Future-Ready Teachers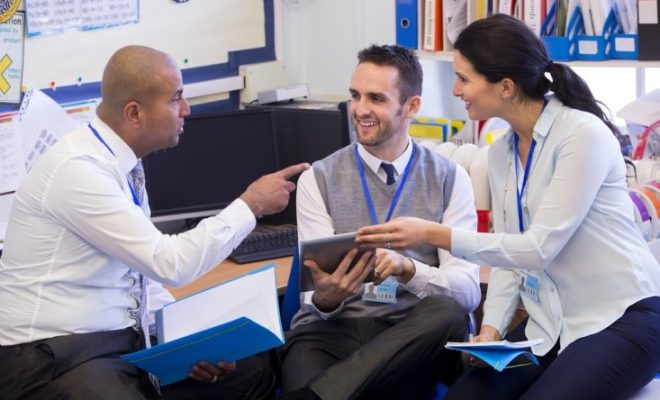 One of the hardest tasks that a principal has to perform is hiring teachers. I know that this may seem a bit far-fetched, but when you hire a new teacher, it is hard to determine if you are getting a star or a dud. This happens because teacher education programs don't do an excellent job of consistently graduating good teachers.
That's why the task of hiring quality "future-ready" teachers is so difficult. We decided to make this task a little easier by developing a list of 5 questions that principals should ask when attempting to hire "future ready" educators. Let us know what you think.
Are you able to adapt to new situations?
Future-ready educators understand that technology is constantly changing and evolving. Therefore, they are highly adaptable. When one means of technology no longer works, they can adjust effortlessly. They regularly change lessons and plans to incorporate new technology or digital content.
Are you a strong collaborator?
Successful future ready educators are also strong collaborators who recognize the importance of group dynamics, team planning, and strategizing with others. They understand the outstanding potential of collaboration when creating content online and pass this knowledge onto their students.
Are you able to find relevant and engaging digital content for your students?
Future-ready educators find digital content and educational technology that is relevant and engaging. Rather than using the same materials year after year, these educators seek the most relevant materials to engage their students in the learning process.
Are you a globally conscious teacher?
Globally conscious teachers are often future ready educators. This is because they understand the importance of preparing their students for the world far beyond their classrooms. These teachers invest in opportunities where they can help prepare their students to become global citizens.
According to Erin Dowd, "Innovative and meaningful global learning experiences are not only within reach but are rapidly becoming the norm at schools around the world." Future-ready educators are leading the way.
Do you consider yourself to be a digital citizen?
Finally, future-ready educators are astute digital citizens. They model strong digital citizenship skills for their students by curating reliable content, citing sources, and practicing ethical online behaviors.
Did we miss any questions?