10 Habits of Tech-Savvy Teachers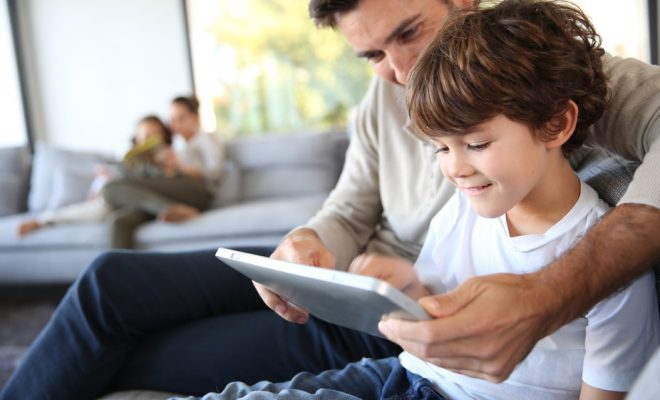 The start of each new school year brings a barrage of new apps and skills for educators to master. Keeping up with it can feel very overwhelming!
But it's not the apps you use or the skills you've mastered that make you truly "tech-savvy." Rather, it's a whole attitude of mind.
Here are the 10 most essential habits of tech-savvy teachers.
They are flexible. Technology is constantly changing and evolving. Tech-savvy teachers are able to roll with the punches and adapt as needed. They always have a "Plan B" and even a "Plan C" when things don't go quite the way they'd hoped.
They communicate digitally. Tech-savvy teachers are comfortable in the world of email and social media, and they intuitively understand how to use these tools appropriately and effectively.
They embrace change. These teachers do more than simply tolerate big change. Usually, they are the ones pursuing it, bringing new innovations to their schools and districts.
They keep their long-range goals in mind. Tech-savvy teachers never do anything simply for technology's sake. They can articulate exactly how a particular technology advances their goals.
They use technology in their day-to-day lives. These teachers don't leave their technology at work. They use it for everyday activities like shopping, banking, and making plans with friends.
Their attitude towards technology is balanced. As much as they love technology, they also realize that it isn't everything! Good technology does not automatically make a good teacher. Besides, everyone needs a break from technology sometimes.
They use the Cloud to make their classrooms paperless. Handing out paper assignments in class? Collecting and grading huge piles of essays? These tasks are a thing of the past, as tech-savvy teachers use Cloud technology to assign, collect and grade student work.
They collaborate. Tech-savvy teachers always want to share their ideas and learn from others. Their excitement and their thirst for knowledge are insatiable. They even collaborate with teachers in other parts of the globe.
They are skilled in digital assessment. There are plenty of assessment apps out there, but tech-savvy teachers know exactly which of these apps best meet their learning objectives.
 They use a variety of apps. Why stick to just one or two apps when so many exist that can enhance their teaching? Teachers will use different apps depending on their subject and the age of their students.
Cultivate these 10 habits, and you will be well on your way to seeing student engagement and motivation in your classroom skyrocket as you become a "tech-savvy" teacher.