Digital Age Advice for Parents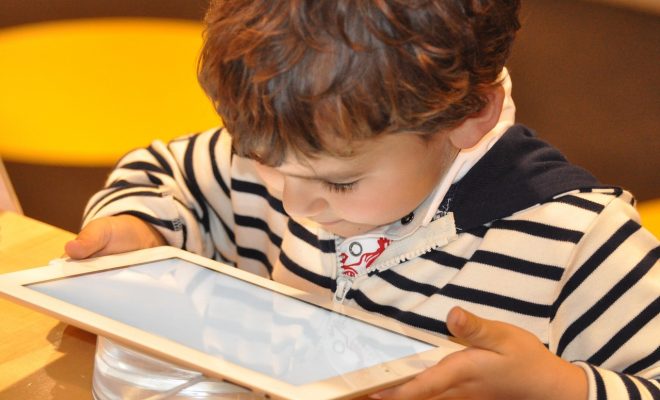 With digitization, it's essential to understand that keeping kids away from digital sources is not the only way to keep them safe. Below you will find some pointers for keeping your child safe in the digital age.
Create a family media utilization plan to ensure that the selected media works with your family values and parenting style. When used thoughtfully and properly, media can enhance your life. However, when used inappropriately, media can displace essential activities.
Set limits; kids need and expect them. Know which platforms and apps your children are using, what sites they are visiting on the web, and what they are doing online.
Set limits and inspire playtime. Media utilization, like all other activities, should have reasonable limits. Unstructured and offline play stimulates creativity.
Due Diligence. Over 80,000 apps are labeled as educational, but there is scant research on their effectiveness.
Consult research organizations such as Common Sense Media for reviews about age-appropriate apps, games, and programs to help you make the best choices for your children.
Social media can help teens explore and discover more about themselves and their part in the grown-up world. Just be sure your teen is behaving properly in both the real and online worlds.
Tell children about privacy and the dangers of sexting. They need to understand that once the content is shared with others, they will not be able to delete or remove it entirely, and that includes texting of inappropriate images.
We can't expect our kids to be excellent digital citizens if we aren't modeling excellent citizenship ourselves. "Do what I do" is so much more powerful than "do what I say" in any aspect of parenting.
Safety and security start with providing family devices with a security suite that automatically updates. Make sure your operating system, web browsers, and other apps are current and that computer files are updated regularly.
Expand your children's online experience and autonomy when developmentally appropriate as they demonstrate competence in safe and secure online behavior and excellent decision-making.
View the privacy settings on your children's social networking sites, cell phones, and other social tools that they utilize.
Help your children find safe, credible websites and other digital content, and be cautious about clicking on, downloading, posting, and uploading content.
Remind your children to be excellent "digital friends" by being responsible with handling personal information that belongs to friends and family and not disseminating anything about others that is potentially hurtful or embarrassing.
Operating systems allow you to create different accounts for each user. Separate accounts can lessen the chance that your child might accidentally access, modify, change settings, and delete your files. You can set up certain privileges for each account.
Children will make mistakes using media. Try to handle errors with empathy and turn a mistake into a teachable moment. But some indiscretions, such as sexting, bullying, or posting self-harm images, may be a red flag that hints at trouble ahead.
Can you think of any additional digital advice for parents?