An Insider's View into the Edtech Market for Parent-Teacher/School Communication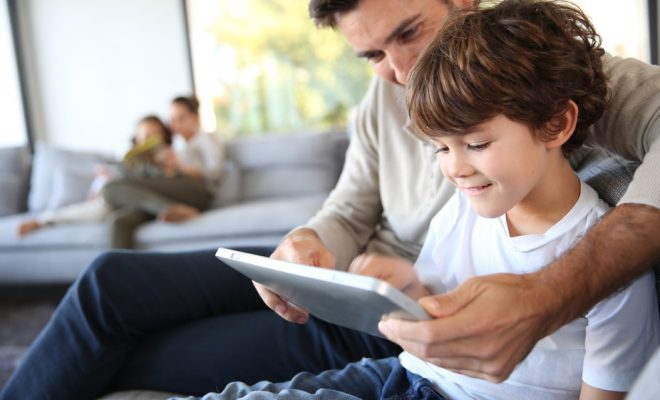 Communication between parents and teachers is essential to help students succeed in the classroom. It can help foster a sense of awareness about classroom projects and events, as well as upcoming test dates. Parents can help hold students accountable for their work when teachers have the ability to freely share pictures, grades, and messages with them. Many parents desire to be more heavily involved in their child's education, but they haven't had an opportunity until now. Edtech is revolutionizing the way that parents and teachers can communicate with one another.
What are early childhood, K-12, and higher education institution's most pressing needs?  
Early childhood and K-12 will need far more of these parent-teacher communication programs than higher education will. After all, the goal of higher education is to begin encouraging more independence as students blossom into adulthood. However, the programs are absolutely essential to younger children. Educators need a way to be able to share announcements and upcoming events with parents quickly and easily. They want to be able to send reminders and create various items like signup sheets for parents.
Communication between parents and teachers is a must-have feature. Messaging should be simple and quick compared to the former method of sending home letters and emails. It is even better if teachers can easily see which parents opened the messages. This can prevent a lot of miscommunication and give educators an opportunity to reach out to parents using a different method if necessary.
One of the other major things that teachers would love is to be able to share pictures from classroom activities with parents. The family unit often misses out on the fun things that happen in the classroom, but teachers should be able to capture these moments and share them on some of these programs.
How can edtech companies meet these needs?
Edtech companies can meet these needs by creating an all-inclusive platform that makes each of these items simple. Educators should be able to post pictures of students, share announcements, make a custom classroom calendar, and create signup sheets for the parents. It should be a quick and easy way for parents to see what their child is working on in school on a daily basis.
Messaging should be an obvious attribute of any edtech that is attempting to foster better parent-teacher communication. It may even be best to see messaging go through texts so that parents can access it more conveniently. The app may want to include a feature that allows teachers to track which parents have read their message, even if they did not respond to it right away.
What are the 3 major companies that operate in this space?
Some companies are already taking the lead when it comes to edtech for better communication between parents and teachers. Take a look at these top programs that educators are already using.
ClassDojo: ClassDojo is making it easier than ever before for parents to stay in the loop with what goes on in the classroom. Educators can upload pictures taken throughout the school day, share notes with students and parents, and make major announcements to the class. Students can even personalize their portfolio with work that they are particularly proud of.
Bloomz: This simple app is revolutionizing the way that teachers and parents can communicate. Teachers can quickly upload short announcements or pictures into the app to share with parents on a daily basis. It also sends custom calendar reminders, helps schedule conferences, and allows teachers to request volunteers for class events.
Remind: Instead of adding a cumbersome platform for parents to navigate, Remind is helping teachers to send short text messages to any phone, along with scheduled reminders. They can see which parents have read the messages so that students have no excuse to come to class unprepared. They can even send attachments like photos, PDFs, and voice clips.