Engaging Families as Learning Partners Using Digital Tools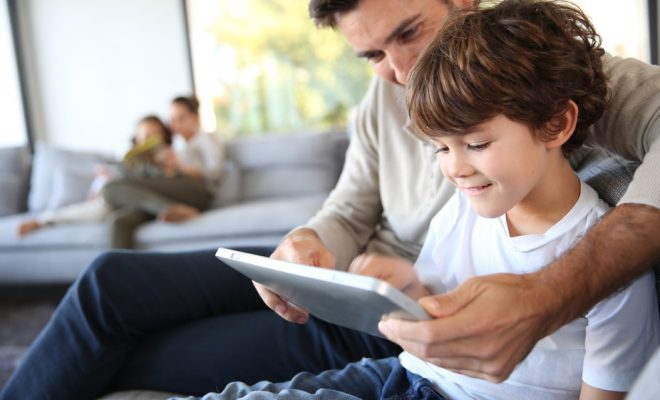 It takes a village to raise a child. When it comes to education, it is proven that the students who find the most school success are those with parents supporting them. However, this is easier said than done. Many parents simply do not know how to use the technology or digital tools that their children are using. Therefore, if we want to engage families as learning partners, we need to show them how to use digital tools.
Teach Parents How to Use Digital Tools
First, teachers need to start where families are. For example, this means having an understanding of the types of digital tools families have and use at home. For those families that are not as familiar with digital tools, it is helpful to hold training sessions for families. For example, the school librarian can hold a parent meeting that teaches parents about the digital tools their children are using.
Explain the Importance of Digital Literacy and Digital Citizenship
Next, to teach students how to be digital citizens, we need to include their families. Parents need to understand what their children should and should not be doing with digital tools. For instance, if students complete a digital responsibility contract for your classroom, the parents should be informed. Additionally, when teachers become aware of safety issues or concerns regarding student's digital behavior, parents need to be made aware immediately.
Use Digital Tools for Communication
Also, digital tools are a great way to engage families by strengthening the lines of communication. Instead of sending home tons of paper, use digital tools to provide families with all the important information they need.
Share What Students are Doing with Social Media
Next, consider embracing social media for the classroom. As more parents are using social media to communicate, this is a great way to engage families. You can easily share pictures or videos of classroom activities as they occur. If you choose to use social media to interact with the parents of your students, then you must make sure you get approval from your principal and that you set up a private classroom social media account.
Provide Suggestions for Educational Apps and Digital Tools
Finally, provide families with suggestions for educational apps and digital tools. Parents often do not know what digital tools are being used in class, so if there is an app they can download onto their family's devices, it will be helpful. If you know of digital tools that will help individual students, you should also communicate this information with families.