What's in Your School's Emergency Response Plan?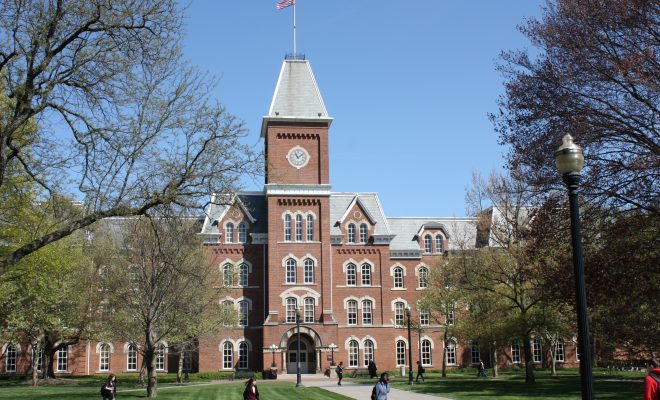 Our modern times have created modern emergencies few could have predicted. Once thought to be one of the safest buildings in the community, schools face tremendous danger. Lives are on the line as each new threat presents itself. As insane as it seems, terroristic threats, human trafficking, and gun violence are all concerns with which administrators contend.
Gunfire isn't the only threat schools face. School administrators also must plan and conduct fire drills. They also take inclement weather conditions such as blizzards, hurricanes, and tornadoes into account. These same schools often serve as temporary shelters for displaced families when disaster strikes.
Why not begin with prevention, you might ask. Educators have taken precautions to make their schools as safe as possible. Many schools have stepped up their defenses by hiring school security officers or installing metal detectors and x-ray machines.
However, regardless of the prevention devices in use, no elementary, secondary, or college campus is immune to emergencies. Therefore, every school needs an emergency response plan.
Developing the emergency response plan
An emergency response plan consists of more than clearly labeled safety exits.
The Federal Emergency Response Management Agency (FEMA) has prepared an extensive collection of materials related to multi-hazard prevention, preparation, and response. This government agency provides course materials, checklists and forms, and training for emergency management.
Any emergency response plan must address potential hazards and develop procedures for diffusing them. Other considerations include:
· Teaching students how to respond during an emergency
· Taking care of special needs students with limited mobility or response capabilities
· Communicating with the public
Teachers and other staff members have enough professional training to feel confident in their roles. They seek shelter for their students, account for the learners in their classrooms, and keep everyone as calm as possible. These responses seldom come naturally. They are the result of discussion, training, and practice.
Incorporate technology in your plan
Prevention goes a long way in curbing violence and keeping students safe. Educational technology can increase school safety in several ways. For example, schools can use:
· Smart cards that permit building access
· Instant messaging on tablets and computers
· Threat tracker software in social media
Additionally, security cameras placed in public areas around the school can be useful in monitoring activity. The cameras record throughout the day, sending video to the cloud for storage until the video is retrieved or deleted. Several states have enacted legislation requiring cameras in special education classrooms, but students and faculty can benefit from cameras in every public area of the school.
Older students can use their smartphones to monitor and respond to potentially dangerous situations. For example, some personal safety apps allow for customized messages and instant alerts. These apps can add layers of security and safety to your plan. When seconds count, there's no time to delay. Students must be able to focus on getting to safety, not trying to figure out an alert system.
It's impossible to prevent disasters, but you can prepare for them. Technology is a beneficial supplement to any emergency response plan.