Know the Why and How Before Adopting EdTech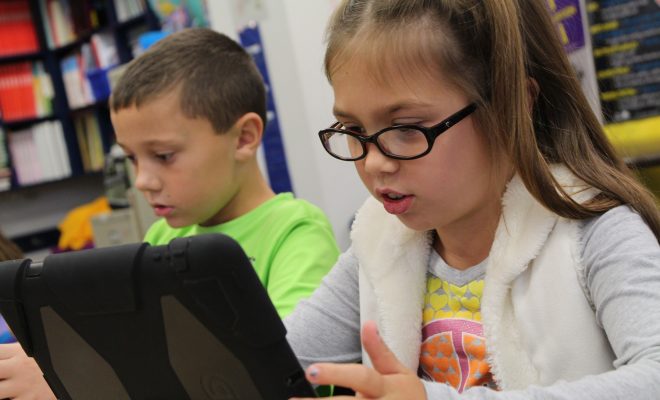 With so many schools jumping on the edtech bandwagon, it's easy to feel as though your institution, if not on board, has already fallen behind. Edtech boasts so many benefits to instructors and learners alike, like mobile access and data collection, so it may seem obvious how opting in would be an easy choice. However, before diving in headfirst, it's important to think carefully about why and how edtech would be chosen and deployed. The following are key areas to consider when researching edtech.
Why #1: Supporting Teachers
Teaching has long been a respected profession. There are so many things a teacher can do for a student that a software program cannot. Teachers, for example, can give detailed and personalized feedback and truly get to know a student in a way that even the most robust personalized elearning paths cannot. So what good would a digital product do if it cannot provide the human side of teaching? Often, teachers, amidst all of this feedback and personalization, can also become very overwhelmed and need support. Edtech may be able to provide some level of relief in terms of keeping up with student feedback and even pinpointing student strengths and weaknesses.
Why #2: Data Collection
School districts and colleges love data, and for good reason. Data can tell teachers and administrators all sorts of things, such as student progress and achievements, both on a school level and a wider district level. Edtech can be a great tool for collecting data and may help schools and districts make critical improvements. Without data, many learning gaps may be left open, leading to continuous learner concerns.
The How: Getting Everyone On Board
Before adopting edtech to fulfill teacher support and data collection needs, however, it is important to gather stakeholder feedback. These stakeholders can be teachers, administrators, and even members of the community, but the bottom line is that those who work directly with students should be queried prior to any tech being deployed. Surveys can be sent out or town hall style meetings held, for example, in order to determine the needs and concerns held by stakeholders.
Forcing edtech adoptions onto teachers and students is one of the worst forms of deployment possible. Many things can go wrong in those circumstances, namely the potential ill-preparedness of teachers who work with the tech, and the helplessness of students who are required to learn with it. Thus, once feedback is gathered, training is in order. Teachers should be taught how to use the technology in order to best meet the learning needs of their students. Time should be allowed for questions and answers, for any teachers who may need additional guidance.
The Reflection: Gathering More Feedback
The learning and feedback should not end after deployment, though. Once the tech has been used for a specified amount of time, more focus groups or surveys should be used in order to see how well it is being received by stakeholders. Relevant adjustments can then be made as determined by an in-depth analysis of data received.