What is Social Network Analysis (SNA)?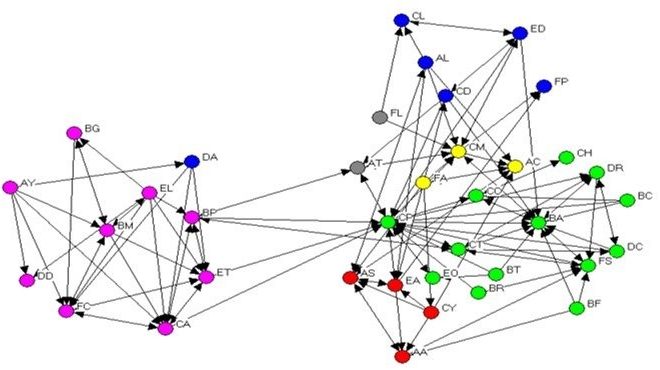 Social Network Analysis (SNA) is a method used to analyze and understand social networks. It is a tool available for studying social relationships between individuals or groups, and how these relationships influence behavior within groups. SNA helps uncover the social structure of a group, the patterns of interaction between members, and how communication flows in the network.
Social network theory originated in the 1930s and developed in the 1960s and 1970s. SNA has been applied in many fields, including psychology, sociology, anthropology, political science, economics, and computer science. It is now widely used in business and marketing.
SNA is the study of the relationships and interactions that exist between individuals, groups, and organizations. It helps to explain how individuals and groups are connected and how these connections influence communication and decision-making. It identifies the patterns of interaction, the key players, and the influencers within the social network.
The main element of an SNA is the network. Networks consist of nodes and ties. Nodes are individuals (or organizations) within the network, and the ties represent the relationships or interactions between nodes. SNA primarily focuses on the ties or relationships, and it measures the frequency, strength, and direction of these ties. SNA is interested in discovering the clusters and subgroups that exist within the network, and the communication or information flow between these groups.
Besides mapping the social network, SNA is used in many other ways. It is used to study various phenomena such as influenza epidemic, popularity contagion, and diffusion of innovations. It is also used to study how social movements are mobilized and the communication strategies they use to achieve their goals.
SNA is a useful tool for organizations that want to identify their target audience or customers. It can help businesses to segment their markets, tailor advertising campaigns, and target their customers more effectively. SNA can also be useful for identifying and analyzing the influencers within the market, and their impact on its dynamics.