What is Demographic Data?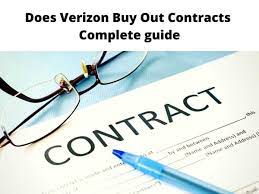 Demographic data refers to information about the composition of a population, including characteristics such as age, gender, income, education, occupation, race, ethnicity, marital status, and geographic location. This data is collected through various methods including censuses, surveys, and government records. Demographic data is used to gain insight into the behavior, needs, and trends within a specific population.
Demographic data is an essential tool for businesses, governments, and researchers to understand their target audience. For example, a company may use demographic data to identify potential customers for a new product. Understanding the age and income bracket of their target audience will help them design their marketing strategy and product features accordingly. Similarly, a government may use demographic data to create policies and programs that cater to the needs of specific population groups such as children or elderly citizens.
In addition to helping businesses and governments, demographic data is also useful for researchers who are interested in studying various aspects of society. For example, a sociologist might analyze demographic data to examine patterns in poverty, education, and occupation among different racial and ethnic groups. Demographic information is also used in medical research to identify specific health conditions that affect certain population groups.
One of the most significant uses of demographic data is in political campaigns. Candidates use demographic data to create targeted advertising campaigns that appeal to specific groups of voters. Understanding the demographics of potential voters is crucial in creating effective campaign strategies that can help secure a win on election day.
Demographic data is often collected by governments, businesses, and organizations through surveys or censuses. These methods can be costly and time-consuming, but they provide a wealth of information that can be used to make informed decisions. Technology has made it easier to collect this information through online surveys and social media monitoring.
It is also essential to protect the privacy of individuals whose demographic data is being collected. Personal information should be kept confidential and only used for legitimate purposes. This is why strict guidelines have been put in place to ensure the security of this sensitive information.
In conclusion, demographic data is a critical tool for businesses, governments, and researchers to understand their target population. Understanding the composition of a population can help create better policies, products, and services that can benefit society as a whole. As technology advances, collecting and analyzing this data become more accessible, providing opportunities to learn more about the diverse communities we live in.