Is an eGPU Worth Buying ?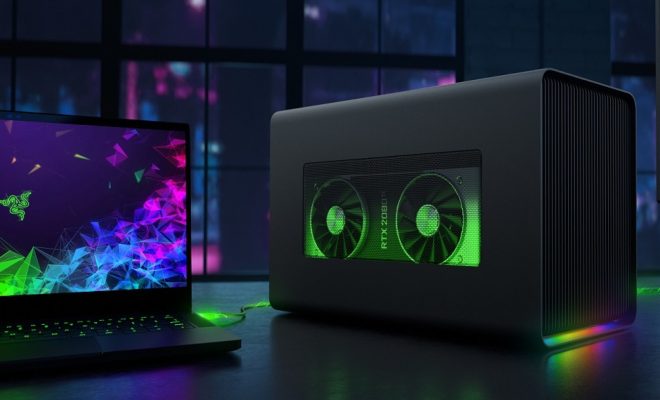 As technology advances, so do the demands we place on our computers. Graphic processing units (GPUs) are no exception. Graphics-intensive tasks such as video editing, gaming, and rendering require significant GPU power, which standard laptops and computers sometimes lack. An external GPU or eGPU is a solution to this problem.
An eGPU is basically a box that houses a graphics card and connects to your computer via Thunderbolt or USB-C ports. It provides an extra boost to your computer's graphics processing power, allowing you to handle graphics-intensive tasks.
One of the significant benefits of using an eGPU is portability. Instead of having to purchase and carry around a bulky gaming desktop, you can plug in the eGPU to your laptop and take your gaming desktop-like experience with you wherever you go.
Another benefit of an eGPU includes upgrading your laptop's graphics performance without having to purchase a new computer. Instead of investing in a new system, you can simply add a graphics card and benefit from the improved performance.
Moreover, eGPUs can improve the overall performance of your computer. When you have an eGPU connected, it can allow for better performance in high-demand graphical applications, such as video editing or gaming.
But is an eGPU worth the purchase? While an eGPU can be a great addition to your computer setup, it's essential to consider its cost. A high-end eGPU will set you back several hundred dollars, and that's not including the cost of purchasing a graphics card. Additionally, Thunderbolt ports are not a common feature on all laptops, so make sure your computer has the necessary ports before purchasing an eGPU.
Furthermore, it's essential to consider how often you will use the eGPU. If you only use your computer for basic tasks such as browsing the web or sending emails, investing in an expensive eGPU may not be worth it.
In conclusion, an eGPU can provide many benefits, especially for hardcore gamers and professionals who need the extra processing power for their work. However, for casual users, the cost of an eGPU may not be justified. Ultimately, it's up to the individual to determine if an eGPU is worth buying based on their needs and budget