What Is a Service Set Identifier (SSID)?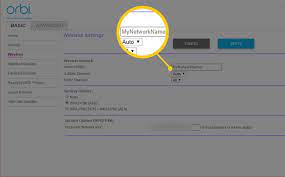 A Service Set Identifier, otherwise known as SSID, is a unique name given to a wireless network to differentiate it from nearby networks. It can be compared to a password for the wireless network, as it allows devices to identify and connect to it.
The SSID is usually a combination of numbers and letters that are randomly generated or chosen by the owner of the network. This name is used by devices trying to connect to a wireless network to identify the network and initiate communication. It's important to note that the SSID is case sensitive, meaning that "MyNetwork" will be identified as a different network than "mynetwork".
The SSID is broadcasted by the wireless access point (AP), allowing devices to easily locate and connect to the network. The AP can be a standalone router or a modem with built-in wireless capabilities. The SSID can be changed through the AP's admin panel, allowing network administrators to customize the name and ensure that nearby networks do not have identical names.
There are certain security risks associated with SSIDs. With the SSID being transmitted and visible to devices within range, it can be used by attackers to gain access to the wireless network. Hackers will often try to guess the SSID and password combination to connect to networks, so choosing a unique SSID and a strong password is essential for secure wireless network operation. It's also recommended to disable SSID broadcasting, as this makes the network invisible to potential attackers.
In summary, the SSID is a unique name given to a wireless network to identify and differentiate it from other networks. It's transmitted by the wireless access point, allowing devices to locate and connect to the network. Choosing a unique SSID and password combination is crucial for secure wireless networking, and disabling SSID broadcasting can further enhance network security.