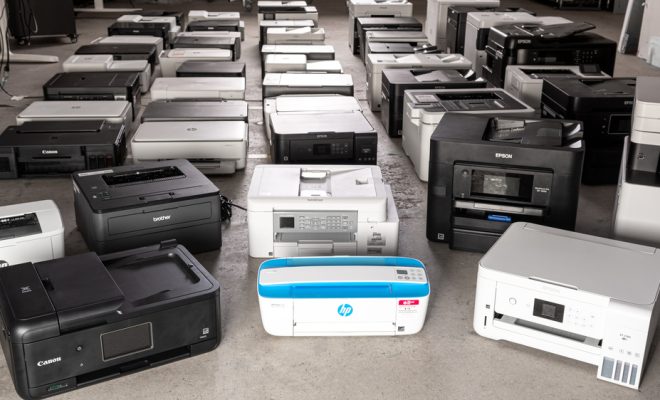 A laser printer is a type of printer that uses a laser beam to produce high-quality text and graphics on paper. It is one of the most popular choices for office use, as it can produce large volumes of printouts quickly and efficiently.
The technology behind laser printers is based on electro-photography or Xerography, a process that uses a photoconductive drum to transfer toner onto paper. The toner, which is a fine powder, is attracted to the areas of the drum that have been electrically charged by the laser beam. As the drum rotates, it picks up the toner, which is then transferred to the paper and fused onto it using heat.
One of the main advantages of laser printers is their speed and efficiency. They are designed to handle high-volume printing, and can produce up to 40 pages per minute in some models. This makes them ideal for office settings where there is a high demand for printing. They also produce high-quality output, with clear and crisp text, and accurate color reproduction.
Laser printers are also known for their versatility when it comes to media handling. They can print on a variety of paper types, including cardstock, labels, and envelopes. They also support duplex printing, allowing users to print on both sides of the paper, which reduces paper usage and saves money.
Despite its many advantages, laser printing has some limitations. For instance, it is not suitable for printing high-resolution images or photographs, as the toner particles are larger than the ink droplets used in inkjet printers. Moreover, laser printers tend to be more expensive than inkjet printers, making them less suitable for home use.
In conclusion, a laser printer is a powerful tool for producing high-quality text and graphics quickly and efficiently. It is ideal for office use, where there is a high demand for printing. With their versatility and high-performance capabilities, laser printers are a wise investment for businesses looking to increase productivity and save money in the long run.