What Are the Dangers of Skype?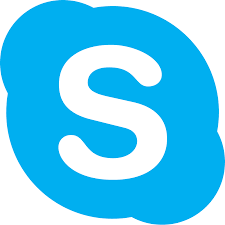 As Skype has grown in popularity, its risks and dangers have also become more evident. As we have all come to know, Skype is a video conferencing and messaging application used by millions of people worldwide. However, it is essential to be aware of the potential risks involved when using this app.
The first danger is that your personal data can be hacked. Some hackers target Skype users, and they would try to access your details by using different methods. Once they gain access, they can steal your personal and financial details, which can be used for fraudulent activities.
Another danger is the spread of malware. Cybercriminals can use Skype to infect your device with malware, which can cause significant damage. Malware can change your system settings, delete important documents, or even steal your personal information. To reduce the risk of infection, it is essential to download Skype only from the official website and to use antivirus software.
Another potential danger of using Skype is that criminals can use it to scam people. They can ask for your personal information, your password, or your money in exchange for a product or service. They can also impersonate someone you know and try to convince you to send them money or sensitive information.
Another potential hazard is the misuse of your recorded conversations on Skype. Someone can record your conversation, and they can use it against you. They can blackmail you or use the recording as evidence in a dispute. Therefore, it is best not to share any sensitive or confidential information while using Skype.
Lastly, Skype can't guarantee privacy or confidentiality, and anyone can access your conversations. Even if you think you are communicating with someone in private, you need to know that conversations can be retrieved and accessed by people other than the intended recipient. Therefore, it is important to be careful with what you share, and it is advisable to use encryption tools to secure your conversations.
In conclusion, while Skype is an excellent application for communicating with friends, families, and colleagues, it is important to be aware of the potential dangers that come with its usage. Being mindful of these risks is essential, and installing security and privacy protection software is even more critical nowadays. By being responsible and cautious, you can easily use Skype without putting yourself or others at risk.