Top Ways to Fix DisplayPort Not Working on Windows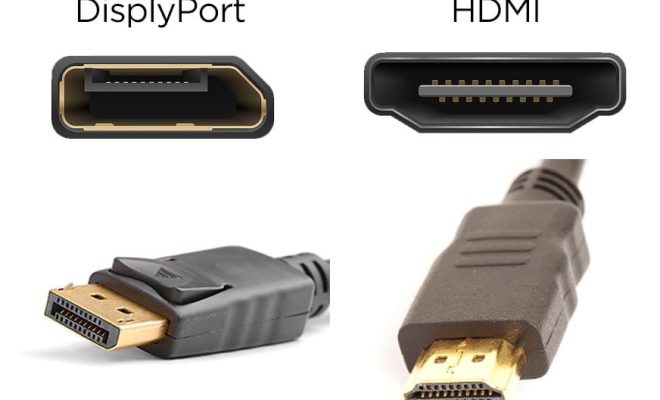 Are you experiencing problems with your DisplayPort connection on your Windows device? In this article, we'll go over the top ways to fix DisplayPort not working on Windows, so you can get back to enjoying high-quality visuals on your device.
1. Restart your computer
The first and easiest fix you should try is simply restarting your computer. This can often fix any software-related issues with your DisplayPort connection.
2. Check your DisplayPort cable and port
The second step is to check your DisplayPort cable and port. Ensure that your DisplayPort cable is properly connected to your computer and monitor. Make sure it is not loose.
If you are connecting to multiple monitors, verify each DisplayPort interface is properly connected, and that you have selected the proper input.
3. Update your graphics card driver
Another potential problem that can cause DisplayPort not working is outdated drivers. Check if your graphics card driver needs updating. This can be done through Windows Device Manager, by expanding the Display Adapters section of your device manager, right-clicking your graphics card, and selecting "Update Driver Software."
4. Modify your display settings
If you have connected a new external monitor to your device, you need to configure the extended display settings for both monitors. Ensure that both screens have the same resolution and DPI scaling set. To extend your displays to another screen, press Windows key + P and select "Extend."
5. Disable "DisplayPort Multi-Stream Transport"
Some users have reported that their DisplayPort connection starts working only after disabling "DisplayPort Multi-Stream Transport." To do this:
• Right-click on the desktop and select "Display Settings."
• Scroll down to the bottom, select "Advanced Display Settings," and click on "Display Adapter Properties."
• Click on the "Monitor" tab and uncheck the "DisplayPort Multi-Stream Transport" box.
6. Check for hardware issues
Lastly, if none of the above fixes work, it may be a hardware issue. Try connecting a different monitor using the same DisplayPort. If the second monitor works, that means your first monitor or its DisplayPort is faulty.
In conclusion, DisplayPort not working on Windows can be annoying and disruptive. However, these steps can help you identify and fix many of the issues that can cause DisplayPort problems, and get you back to enjoying high-quality visuals on your device.