Top Ways to Fix Wi-Fi Connected But No Internet on Android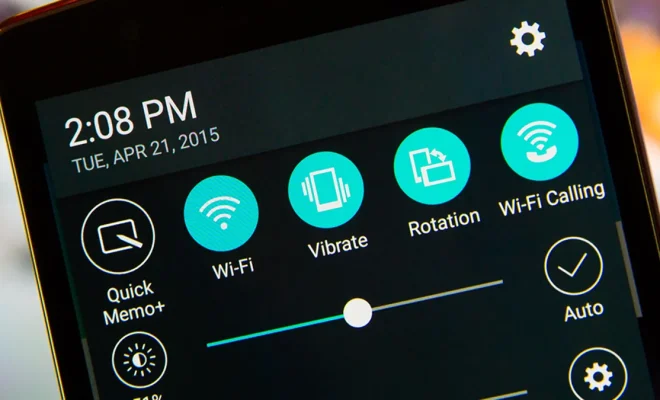 Wi-Fi has undoubtedly revolutionized internet communication on mobile devices, but it can be frustrating when your Android device is connected to a Wi-Fi network but has no internet access. This issue can manifest in several ways, including a spinning wheel or an exclamation mark next to the Wi-Fi icon on the notification bar. Here are the top ways to fix Wi-Fi connected but no internet issues on Android.
1. Check the Wi-Fi Network
Start by checking if the Wi-Fi network is working correctly. If you're at home, ensure that the Wi-Fi router is powered on, and all the cables are properly connected. Additionally, check if the Wi-Fi network has an active internet connection. You can do this by connecting to the same network on another device.
2. Restart Your Android Device and Wi-Fi Router
Restarting your Android device and Wi-Fi router can help to fix various connectivity issues. Switch off your Android device and remove the battery if possible. Then, unplug the Wi-Fi router's power cable and wait for at least 30 seconds before plugging it back in. Once both devices have restarted, connect to the Wi-Fi network again and check if you have an internet connection.
3. Forget and Reconnect to the Wi-Fi Network
If restarting your devices doesn't work, try forgetting the Wi-Fi network and reconnecting to it. To do this, go to Settings > Wi-Fi, long-press on the Wi-Fi network name, and select Forget network. Then, reconnect to the network by clicking on its name, entering the password, and selecting Connect.
4. Reset Network Settings
Resetting your Android device's network settings can help to fix connectivity issues with Wi-Fi networks. To do this, go to Settings > System > Reset options > Reset Wi-Fi, mobile, and Bluetooth. This will remove all saved Wi-Fi connections, paired Bluetooth devices, and cellular network settings.
5. Disable VPN and Proxy Servers
If you're using a Virtual Private Network (VPN) or Proxy server, it could be causing connectivity issues. Disable the VPN or proxy service and check if you have an internet connection. If this resolves the issue, consider changing the VPN or proxy settings or using a different service.
6. Update Your Android Device
Outdated software on your Android device can cause various connectivity issues, including Wi-Fi connection problems. Ensure that your Android device has the latest software updates installed by going to Settings > System > System updates > Check for updates.
In conclusion, Wi-Fi connected but no internet issues can be frustrating, but there are several ways to fix them. Start by checking the Wi-Fi network, restarting your devices and the Wi-Fi router, forgetting and reconnecting to the Wi-Fi network, resetting network settings, disabling VPN and proxy servers, and updating your Android device. With these simple steps, you can enjoy a seamless and stable internet connection on your Android device.