The Most Common Hardware Problems on Android Phones and How to Fix Them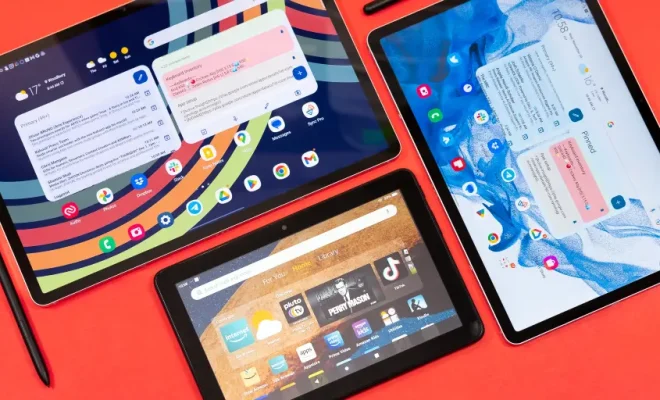 Android phones have become an essential part of our everyday lives, providing us with a variety of functionalities like communication, entertainment, and productivity. However, just like any other electronic device, Android phones are prone to hardware problems that can affect their performance and functionality. In this article, we will discuss some of the most common hardware problems on Android phones and how to fix them.
1. Battery Drain
One of the most common hardware problems that Android phone users experience is the rapid draining of battery, which can be frustrating and limiting, especially when you're out and can't charge your phone. There are several reasons why your Android phone's battery drains quickly, such as running too many apps at once, outdated apps or Android version, constantly using LTE networks, using high screen brightness or vibration, and other factors.
To fix this problem, start by turning off unused apps or functions, such as Wi-Fi, Bluetooth, and GPS. If you've noticed a significant battery drop after a recent app update, uninstall the app and reinstall an older version. You could also check your battery settings and limit background activity for specific apps, reduce screen brightness, or use your phone in power-saving mode. Finally, consider buying a power bank or a fast charging adapter to quickly charge your phone when you're on the go.
2. Overheating
another common hardware problem with Android phones is constant overheating, which can cause damage to your phone and slow down its performance. Overheating can be caused by various reasons such as running too many apps, using high-screen brightness, playing heavy games, or using too many functions simultaneously.
To fix overheating, start by closing any apps that are running in the background, closing apps that you don't need, and turning off features that you're not using at the moment. You could also switch your phone to airplane mode or low-power mode, especially when you're in a hot environment, such as direct sunlight or a hot room. If possible, remove your phone's case, or switch to a thinner case that allows for better airflow, and avoid using your phone while charging.
3. Charging Issues
Android phone users also commonly experience charging issues, such as slow charging or not charging at all, which can be frustrating, especially when you need your phone fully charged. Charging issues can be caused by various factors, such as a damaged or faulty charger, charging port issue, or a problem with your phone's battery or software.
To fix charging issues, start by using a different charger or connecting your phone to a computer to see if it charges. Check the charging port for any debris or damage, and clear it out using a toothpick or compressed air. If the issue persists, check your phone's battery or software for any issues, and consider taking your phone to a technician for further assistance.

4. Unresponsive Touch Screen
Another common hardware problem with Android phones is when the touch screen becomes unresponsive or doesn't work properly, which can make using your phone difficult or impossible. This could be caused by anything from a software glitch to physical damage or wear and tear.
To fix an unresponsive touch screen issue, start by wiping the screen with a microfiber cloth, calibrate your phone's touch screen, or restart your phone. You could also try removing the screen protector or any gloves you're wearing while using your phone, and adjusting the touch screen sensitivity settings on your phone. If the issue persists, it may be necessary to take your phone to a technician or consider getting a replacement.
In conclusion, hardware problems are common with Android phones, but most issues can be fixed easily by following the steps above. However, it's always essential to take proper care of your phone, such as avoiding exposing it to extreme temperatures, dropping it, using reliable accessories, and regularly updating your software to avoid more hardware issues.