Teaching Kids to Be Grateful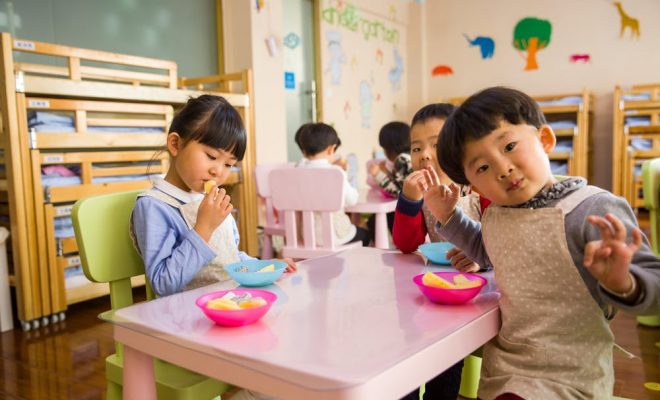 Most parents don't want their children turning out bratty and entitled, yet it still happens. Teaching your kids to be grateful is the best thing you can do to curb entitlement. Not only is it good manners, but gratitude also teaches our kids to take the time to focus on others. As a parent, you're always setting the precedence for your family; if you embrace a life of gratitude, your kids will follow in your example. Here are a few tips to help instill gratitude in kids.
Regularly express gratitude at home
Charity begins at home; regular expressions of gratitude in your home will leave a lasting impression on your kids. Try saying "thank you" as often as you can. Don't just limit your expressions of gratitude to material things; also show gratitude for good deeds. Make it natural for your kids to express gratitude every day.
Nurture a gracious attitude
Your kids learn more from your actions rather than your words. Don't be tempted to think that mere instructions will suffice. They need to see those instructions reflect in their actions, for instance, being polite. By cultivating an attitude for gratitude, you inadvertently teach your kids to be grateful. This means teaching them to find things to be thankful for even when things aren't going well. Teach your kids to see the rainbow in the storm.
Stop giving them everything
If you want to raise ungrateful kids, try giving them everything they ask for. The more stuff you give your kids, the less appreciative they become. This isn't just limited to material goods. If your kids never have to work for anything, they'll never learn to appreciate what it takes to get them. For instance, involve your kids in the household chores so that they learn to recognize when someone does something for them. Or, if they want a toy, get them to earn it instead of giving it to them right away.
Make it a habit to give to others. Teach your kids to appreciate the much they have by giving donations, money, and time to others. Give to entities or people that share in your family's values, and use these experiences as learning opportunities for your kids.
Explain to your kid how ungratefulness hurts
Sometimes our kids need real-life examples to understand how gratitude or lack of it affects others. To give an example, tell your kids a story of someone who felt hurt after their deeds were not acknowledged. Also, consider reading your kids' books that teach the importance of valuing others. Books like the giving tree or Have you filled your bucket today are a great place to start.
Teaching your kids to be grateful will not only develop their character but is also beneficial in other ways. For instance, individuals who express gratitude regularly tend to live happy and healthier lives compared to those that don't.