Bond With Your Child During Their Bedtime Routine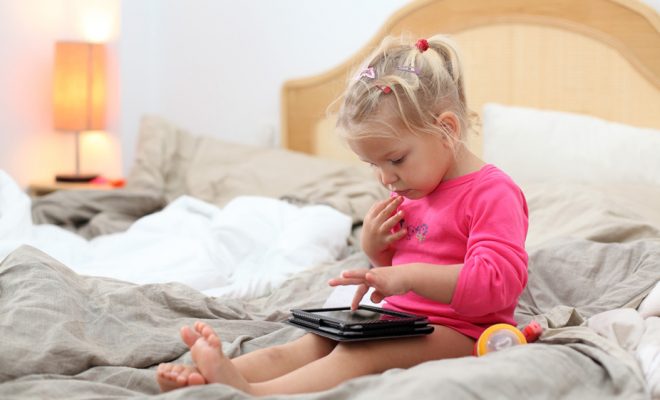 Bedtime routines are beneficial for a variety of reasons. They are soothing and aid in the sleep of newborns and young children. But, perhaps most importantly, they are a great way to bond with your child.
Dr. Dawn Huebner, a clinical psychologist, says, "Too frequently, families have so much on their plates that nighttime becomes a frenzied rush of finishing supper, squeezing in baths…
Children should have a half-hour or so before bedtime to interact positively with their parents – to chat, play, and be together."
A warm bath, quiet music, rocking your child, bedtime stories, massaging your child, or offering a back rub are all examples of bedtime ritual components. All of these activities are great ways to build your parent-child relationship.
Routines also provide children with a sense of safety and security since they know what to expect. The protection and comfort you provide through the nighttime routine will help your infant or child create a stable relationship with you, which is essential for your child's healthy growth.
If you're unclear about how to create a bedtime ritual that will strengthen your parent-child bond, try the easy instructions below.
Begin Early
As young as 6-8 weeks, most newborns are sensitive to sleep routines. At that moment, start attempting to build a routine. If you don't see results right away, stick to the same routine and your kid will ultimately warm up to you.
Of course, if your baby is more than 8 weeks old, it's not too late to establish a schedule. Just keep in mind that once you've agreed on a regimen, you must stick to it every night. Don't commit to any things that you won't be able to or desire to accomplish on a nightly basis.
Shift-Snug-Snooze
Dr. Huebner suggests developing a bedtime regimen based on the "shift-snug-snooze" rhythm.
Shift: You'll need a winding down period in your routine because newborns find it difficult to move from noise, bright lights, and activity to bedtime. About 30 minutes before bedtime, begin turning off electronics and reducing lights.
Snug: Get into bed with your kid for 10-15 minutes of cuddles, quiet conversation, reading a story, and so on. It's a good idea to have part of the bedtime routine take place in the bedroom (especially in the bed), so your child doesn't solely see the bedroom as a place where she's "abandoned" overnight.
Snooze: The last few minutes of the routine signal to your child that it is time to sleep. A back rub or quick massage, a song, evening prayers, or hugs, kisses, and "I love you" can all be included.
According to Dr. Huebner, the shift-snug-snooze pattern helps newborns and children feel "calm and connected," which is ideal for bedtime.
Recap 
The key to bonding with your baby at bedtime is to establish a routine that is comfortable, calming, and consistent.
While you may find yourself thinking about everything else you need to do during your bedtime ritual, remember that these are the wonderful moments you'll miss as your child grows older, and you're doing the crucial work of bonding with your infant.