Safely Find and Install Custom Cursors for Windows 11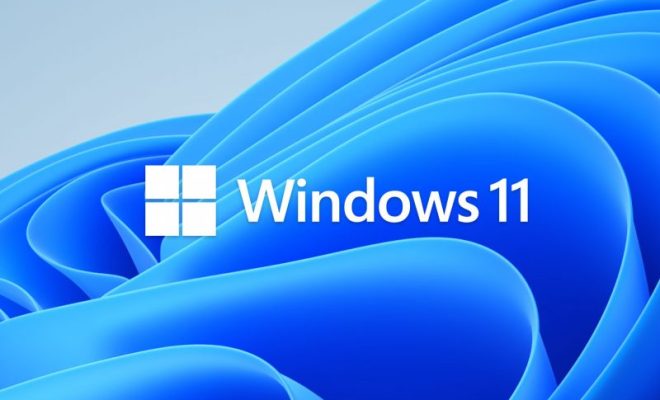 One of the exciting things about Windows 11 is the ability to further personalize your desktop with custom cursors. Cursors are the small icons that represent your mouse pointer on your screen. In this article, we'll show you how to safely find and install custom cursors for Windows 11.
First, it's important to note that not all custom cursors are safe to install. Some may contain malware or viruses that can compromise your computer system. Therefore, we recommend that you only download cursors from trusted websites or reputable sources. Here are some tips to help you stay safe while installing custom cursors:
1. Download from reputable websites
The safest way to download custom cursors is to get them from reputable websites such as DeviantArt, Cursor-Mania, or Cursor.cc. These sites offer a wide range of cursor designs that have been vetted by the online community.
2. Check the file extension
Before downloading any cursor file, ensure that the file extension is .cur or .ani. These are the standard extensions for cursor files. If the file has a different extension, it's best to delete it and not download it.
3. Check the file size
A cursor file should be under 50KB in size. If a cursor file is larger than that, it may contain hidden malware or viruses.
Once you've downloaded a cursor file, here's how to install it:
1. Open the Windows Settings app
You can do this by clicking on the Windows icon in the lower-left corner of your desktop and then clicking on the gear icon.
2. Click on 'Personalization'
This will open the Personalization settings where you can customize your Windows 11 desktop.
3. Click on 'Themes'
On the left-hand side of the settings window, you'll see a list of options, including Themes. Click on Themes to open it.
4. Click on 'Mouse cursor'
Under the Themes section, you'll see an option for 'Mouse cursor.' When you click on it, a new window will open.
5. Click on 'Browse'
In the new window that opens, you will see a list of cursor files that are currently installed on your computer. To install a new cursor, click on the 'Browse' button at the bottom of the window.
6. Find the cursor file
Navigate to the location where you saved the cursor file and select it. Once selected, click on 'Open.'
7. Apply the cursor
Once you've selected your new cursor, click on 'Apply,' and your new cursor will be applied to your Windows 11 desktop.
In conclusion, customizing your Windows 11 desktop with unique cursor designs is a great way to make your system more personalized. However, it's important to be mindful of what you download and ensure that you only get your cursors from reputable sources. By following the guidelines in this article, you can safely find and install custom cursors for Windows 11.