Samsung Pay vs. Google Pay: What's the Difference?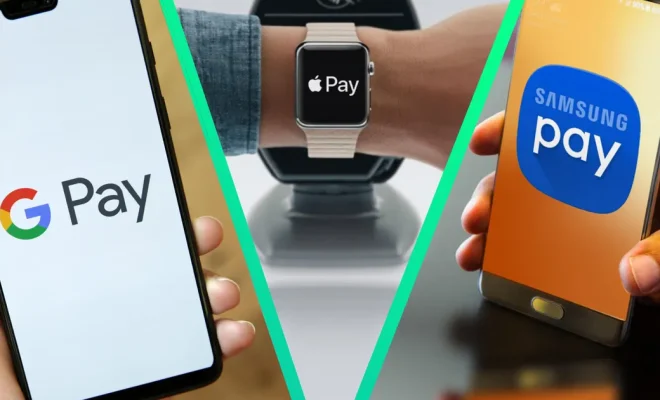 With the growth of technology, online transactions and mobile banking have become the driving force of modern financial processing. Mobile payments have become the norm these days, with Samsung Pay and Google Pay becoming two major players in the market. Both of these payment methods allow users to make payments through their smartphones or other compatible devices. But what's really the difference between Samsung Pay and Google Pay? Let's take a closer look.
Samsung Pay is a payment service that utilizes NFC (Near Field Communication) technology for contactless transactions. To use Samsung Pay, users must have a Samsung smartphone or watch that supports the service. Samsung Pay has a unique advantage in that it can work with both NFC technology and MST (Magnetic Secure Transmission) technology. This means that Samsung Pay can work even with older POS (Point of Sale) terminals that do not support NFC payments. Additionally, Samsung Pay provides a secure payment experience through biometric authentication, such as fingerprint scanning or facial recognition.
On the other hand, Google Pay is a payment service that works similarly to Samsung Pay, but with a few differences. Google Pay works via NFC technology, just like Samsung Pay but does not support the MST technology. It allows users to store multiple cards and generates a unique virtual account number for each transaction, which enhances security. Customers can also pay with their phones through Google Pay's browser extension, whether they're buying online or in-store.
While both Samsung Pay and Google Pay offer convenient payment services, there are some differences between them. One main factor that separates the two payment options is the brand compatibility. Samsung Pay is only available on Samsung devices, while Google Pay is available on all Android devices, including Samsung. Additionally, Samsung Pay has a clear advantage in compatibility with older POS terminals, as it can work without the need for NFC support.
When it comes to security, both Samsung Pay and Google Pay have robust measures in place to protect customer information, including biometric authentication, tokenization, and encryption. However, Google Pay provides users with the option to lock the app with a password, while Samsung Pay's biometric authentication makes it more secure. In conclusion, choosing between Samsung Pay and Google Pay largely depends on personal preference and the devices you own. If you own a Samsung smartphone or wish to use Samsung Pay to access MST technology, then Samsung Pay would be the suitable choice. But if your device is running on the Android operating system, then Google Pay could be the better option. Regardless of what you choose, both payment options provide a more convenient and secure payment experience compared to traditional payment methods