The 5 Best WiFi Cards for Windows PCs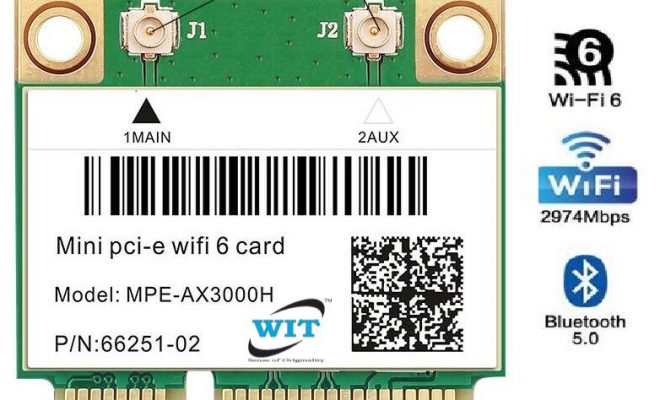 With the increasing advancements in technology and the growing need for faster internet speeds, a WiFi card is a necessary component for any Windows PC. Whether you're a gamer, a streamer, or simply looking for better connectivity, having a WiFi card can make a world of difference. So, to help you choose the best one for your needs, we've rounded up the 5 best WiFi cards for Windows PCs.
1. Asus PCE-AC88 AC3100
The Asus PCE-AC88 is one of the fastest WiFi cards available in the market. It combines the latest 4×4 MU-MIMO and NitroQAM technology with dual-band capabilities to provide exceptional speeds of up to 2100Mbps on 5GHz bands and 1000Mbps on the 2.4GHz band. It's also equipped with a large heat sink and makes use of an external magnetic antenna base for a more stable and powerful connection.
2. TP-Link Archer T9E AC1900
The TP-Link Archer T9E is an excellent option for both experienced and novice users. It boasts lightning-fast network speeds of up to 1900Mbps and even comes with a two-year warranty. This WiFi card also has Beamforming technology, which ensures stronger and more reliable connections.
3. Gigabyte GC-WB867D-I AC1200
The Gigabyte GC-WB867D-I AC1200 is one of the most affordable options on this list. What's remarkable about this WiFi card is its superior range and reliability. Additionally, it features Bluetooth 4.0 enabling it to be used as both a WiFi and a Bluetooth adapter.
4. Rosewill RNX-AC1900PCEv2
The Rosewill RNX-AC1900PCEv2 combines the latest 802.11ac technology with Dual-Band connectivity to deliver fast network speeds of up to 1900Mbps. It features a unique design with high-quality heatsinks to keep temperatures low even during data-heavy tasks. The WiFi card also has customizable antennas capable of reaching further and expanding coverage.