Rock Your Technology with a Smart Ring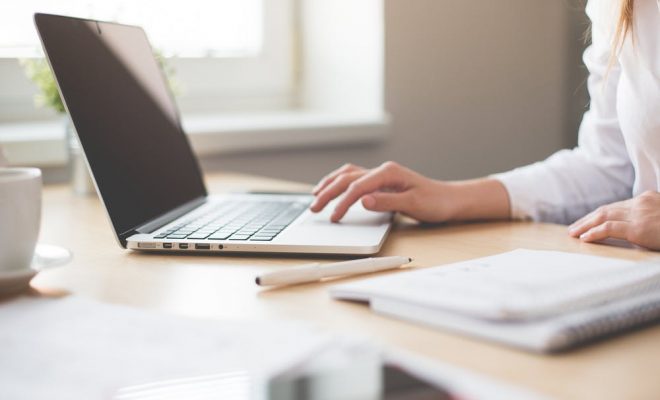 Wearable technology has become a mainstay of college campuses, and here's why. The devices track fitness by measuring steps taken, calories expended, and health patterns such as heart rate and sleep cycles.
Personal smart jewelry will also allow you to check your messages, access apps, and even pay for that morning mocha latte. Best of all, it's far more discreet than a tablet or smartphone.
One of the most convenient wearable tech devices is the smart ring. You may wonder why anyone would need a smart ring when they already have a smartphone. There are occasions when pulling out your phone isn't practical or respectful. It's considered rude to check your phone constantly when at social gatherings or in meetings.
Grabbing your phone isn't always safe, either, especially if you're standing on a ladder or doing anything else that requires the use of your hands. Additionally, many schools still have policies prohibiting cell phones in the classroom. They're not only a distraction, but they are also a liability, especially if they are stolen. The smart ring allows users to keep their phones tucked away, out of sight.
When paired via Bluetooth technology with your mobile device, the smart ring becomes a powerful tool that keeps you connected to your digital world.
Smart ring options
Today's smart rings are encased in a variety of materials, including titanium, ceramic, and stainless steel. Many are waterproof, dustproof and even fall-proof. Several smart ring brands have developed modern styles that mimic the look of fine jewelry. The materials, features, and even design determine the cost of these devices. You can add a smart ring to your jewelry collection for less than $50, or you could pay more than $350 dollars for one.
The Motiv smart ring is a simple, sleek band that tracks fitness. It also serves as a link to your accounts so you can access them without typing in a password. The ring comes in rose gold, silver, or black, but you'll first receive a sizing kit to ensure the right fit before Motiv sends your ring to you. The ring sells for around $200, and it's available for iOS and Android devices.
If you're looking for a smart ring that's compatible with your Android phone, this is it. Using NFC technology, it will access your apps, mobile devices, and more, making connecting with technology easier than ever. The Jakcom will even unlock smart chip doors.
Remember that you're more likely to have success pairing any smart ring to your technology if you first charge the ring, download the app, and work patiently with the pairing. For less than $25, you'll have a piece of wearable jewelry that can unlock your door, track your fitness, and keep you connected.
Wearable technology can be the right fit for almost any classroom, not just college campuses. One of the most enormous benefits includes how well smart rings and other personal tech devices make experiences interactive. Students and teachers alike have the ability to self-monitor their fitness progress, access messages, and engage in other activities, all from a smart ring on their finger.