Data Analytics Can Improve the College Experience for Everyone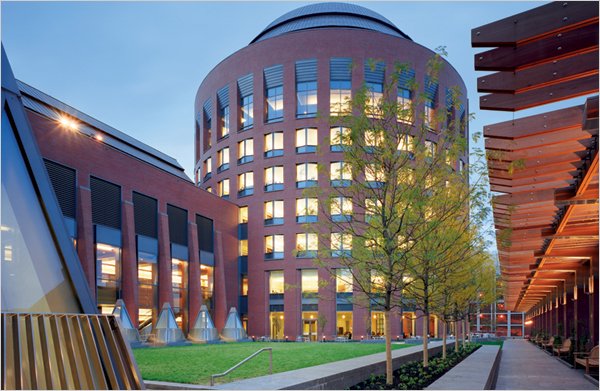 Data analytics is opening more doors regarding the college experience than ever before. While many experts are touting its benefits for the student population, the truth is that these numbers can improve the experience all around. The statistics are beneficial for everyone ranging from educators to administrators.
What does the data have to say about the college experience? The exact statistics may not be quite as important as the advantageous view they give regarding higher learning. Here are just a few of the ways that this data can begin improving college experiences across the board.
Educators can identify the potential for student dropout.
Statistics have always been able to reveal the retention rates at a given university. The number of students enrolled isn't a particularly difficult statistic to find amidst all of the data. However, this number gives professors very little information on what they could do differently to engage students in the material. With the new data analytics becoming far more detailed, educators and administrators can start to create a clearer picture.
For example, they may be able to identify the key warning signs that a student is on the brink of failing a course and leaving the school altogether. By offering academic support at a critical time, professors might be able to help retain more students and increase the overall graduation rate.
Students gain more hands-on training.
Overall, advanced technology and data analytics are demonstrating how students learn best, giving them a chance to practice their skills in a more meaningful capacity. As technology further develops, students gain more opportunities for hands-on learning experiences. The chance to practice their skills in a tangible way could potentially lead to greater success on the job site in the future. By the time they graduate, they have more practice making decisions that lead to successful professional interactions.
School administrators are improving marketing and recruitment techniques.
 It's no secret that many colleges employ advertising and specific marketing campaigns to draw in potential students each year. Many of these methods are extremely outdated and do not have the highest rates of success. Using data analytics, administrators can get a better grasp on what entices students to enroll at their university. This helps them to recognize what segment of the population and which demographic might make the most use of their marketing dollars.
In the end, the administrators are spending school resources more effectively while students are receiving a more personalized recruitment message. This is a win-win scenario for all parties involved as a direct result of the data emerging from the new data professors are gathering.
Data analytics promises to make major changes to the way higher education functions in the coming years. Even now, educators and administrators are using this information to craft a more meaningful and long-lasting education that could translate into greater degrees of professional success post-college. These statistics are useful for every party involved in higher education, and it's time that we started to take these trends more seriously.