Increasing Accessibility for All Learners in a Blended Learning Environment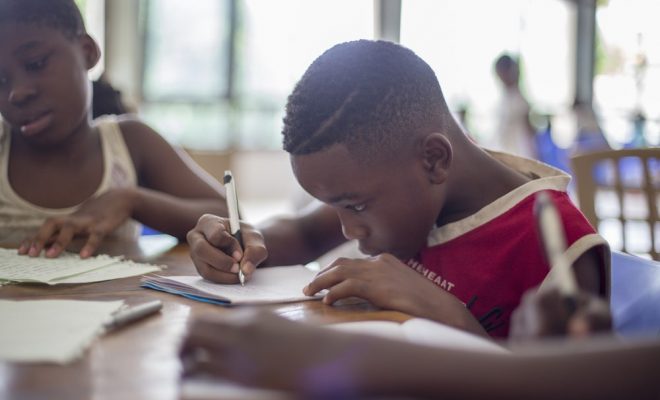 In order for a blended learning environment to prove beneficial for students with a wide variety of needs and learning efficacy levels, K-12 teachers need to ensure that both the digital and physical classroom environments are facilitating accessibility for all learners as a top priority.
Just the way a classroom or digital learning environment is laid out could mean everything in regards to your students' ability to focus effectively. With schools everywhere now starting to transition their classrooms into blended modern learning environments, how these classrooms address accessibility concerns become more and more crucial.
In short, teachers and administrators need to do their very best to eliminate harmful distractions that could essentially make learning inaccessible for those students with certain challenges or special needs.
Less Is More When It Comes To Student Focus In The Classroom
According to recent studies, excess visual clutter and stimuli in the classroom can be extremely detrimental to overall student focus and concept retention. This is especially true for students battling the effects of Attention Deficit Hyperactivity Disorder or Attention Deficit Disorder.
The urge to decorate a classroom with bright colors and posters makes sense, especially when catering to the whims of a younger student populace. However, teachers and administrators must be mindful of how students with different needs could be adversely affected by such excess stimuli in the classroom.
Classroom walls don't need to be barren, but a less cluttered approach to what's on the walls will improve accessibility for students of all kinds. Less clutter when it comes to seating arrangements and stationary desks is also a good approach, especially when trying to make learning accessible for students with mobility issues.
If possible, teachers and administrators should look into alternative seating and layouts that increase space and decrease harmful clutter both visually and from a layout perspective.
Be Mindful Of Accessibility Concerns In The Digital Classroom
In a blended learning environment, accessibility in the digital learning space is just as crucial as addressing accessibility concerns in the physical classroom.
Administrators and teachers need to be mindful of the presentation of digital learning materials. Too many distractions and moving parts can serve to be just as detrimental as too much clutter in a physical learning space.
Educators must also vet the online assignments and worksheets they give to students, especially if those students need to use a screen reader. These students won't be able to access embedded links, so it's crucial that alternative text is provided to them to ensure they can access the necessary learning materials.
Those blended classrooms using Microsoft Teams or Google Classroom can look into the accessibility functionality of these particular applications to ensure that the particular needs of their students are addressed completely. Planning ahead for potential conflicts to student accessibility is crucial to ensure all learners are given a shot to succeed.
Concluding Thoughts
Educators must place student accessibility as a top priority when laying out both physical classroom space and online materials crucial to a blended learning environment. If one student is left out when they don't need to be, it's a failure.
Just a little bit of forethought and an emphasis on simplicity/lack of clutter will do wonders for your students and their particular learning needs.